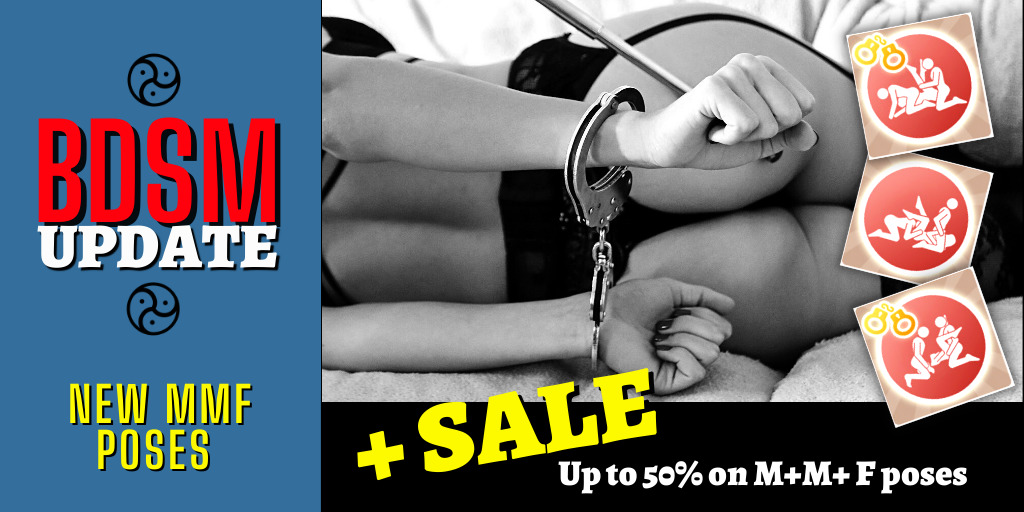 We continue to delight you with new poses.
3 NEW BDSM poses for MFM.
And Sale Up to 50% of the poses of this section.
And we push the boundaries of lingerie design in the game. The unmistakably bondage aesthetic is now in Yareel3D. Memorable, provocative, and never without a reaction. Try to toy with themes of seduction and bondage. Give her the aesthetics of pleasure and luxury.
Make double pleasure to your girlfriend.