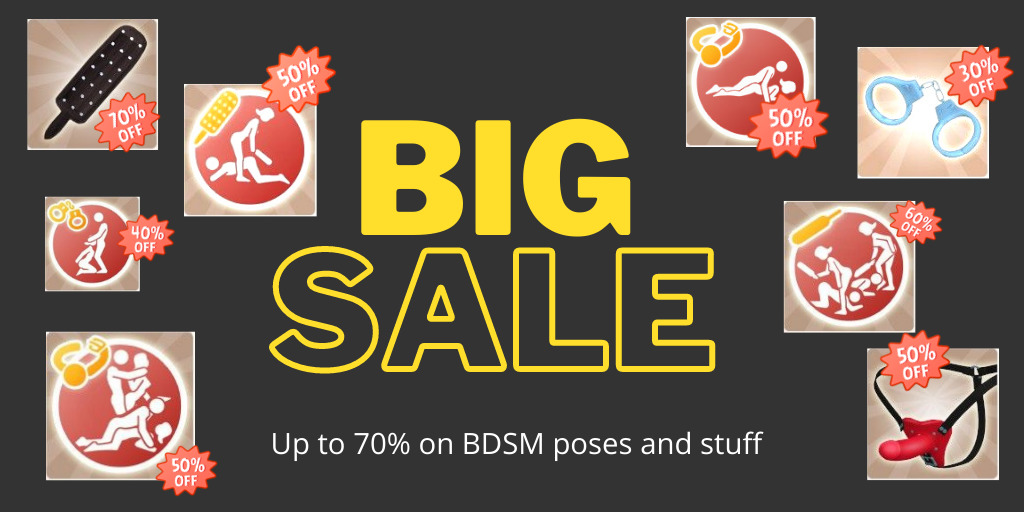 In honor of the release of new BDSM poses, we are announcing a big-themed sale. Discounts go up to 70%. Don't miss the opportunity to try something new.
The sale is already available in the play store.

Also we did what many expected. We have removed the restriction for non VIP in in-game store. Now poses and items that previously could only be purchased by VIP players have become available to everyone. Have a nice shopping! 
In the near future we will release a new feature for VIP players. Stay tuned and follow our news.