When arousal scale reaches its peak, to finish sex action click "Orgasm" icon in the top left corner.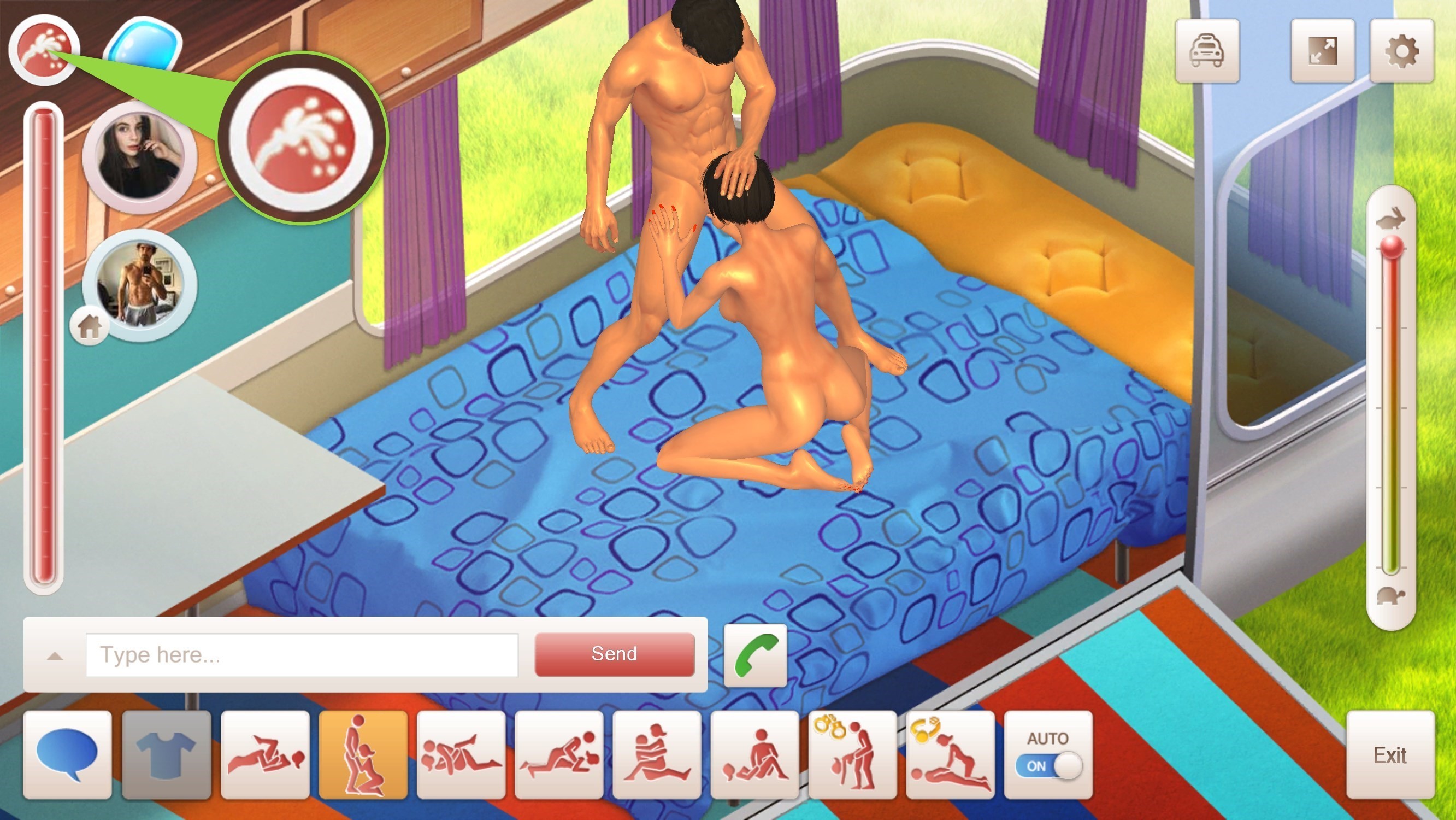 "Orgasm" icon
After clicking "Orgasm" sex action will finish with character ejaculating.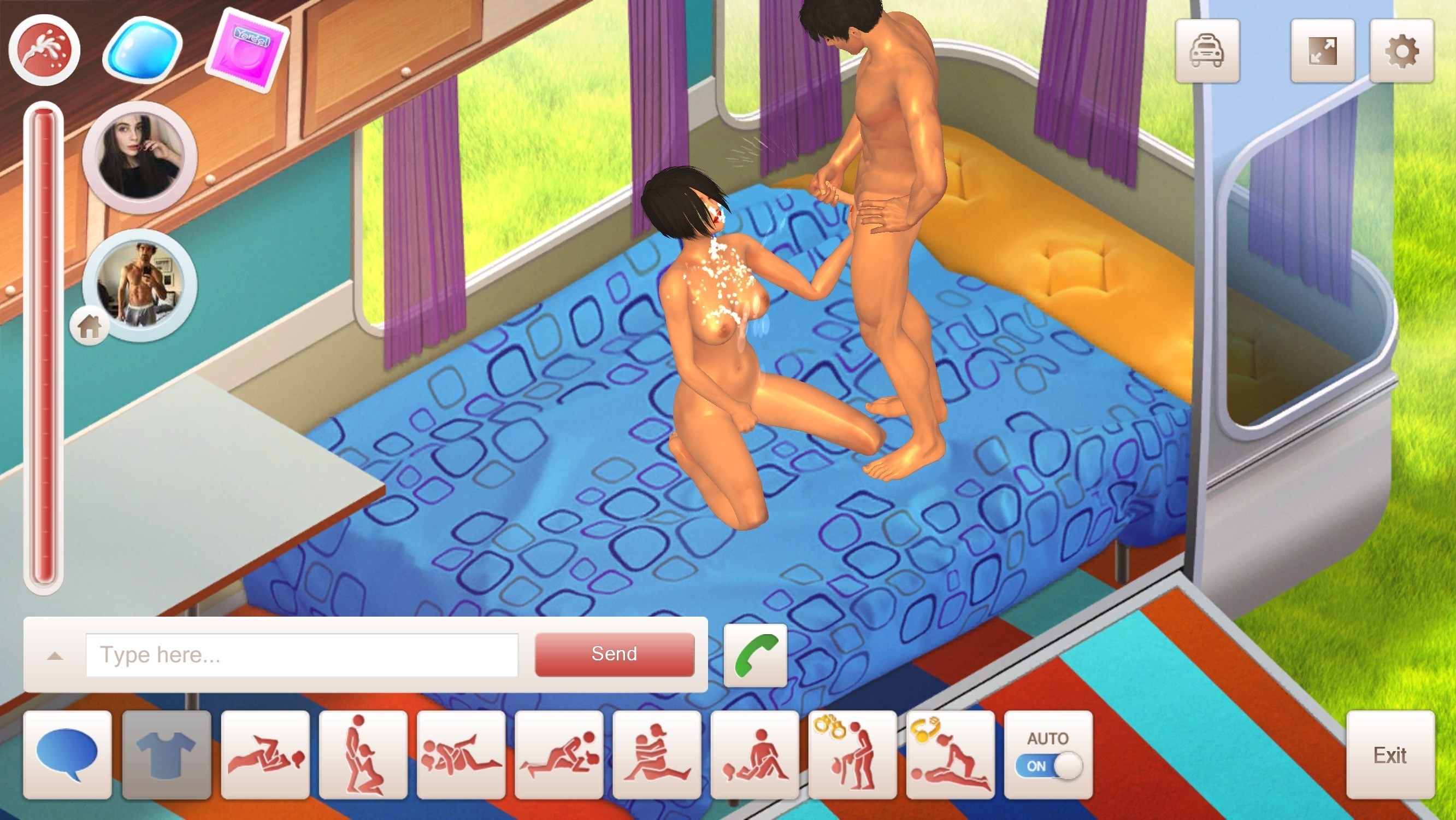 After that you will see a window notifying you how long the sex action lasted, what bonuses and how many coins you received.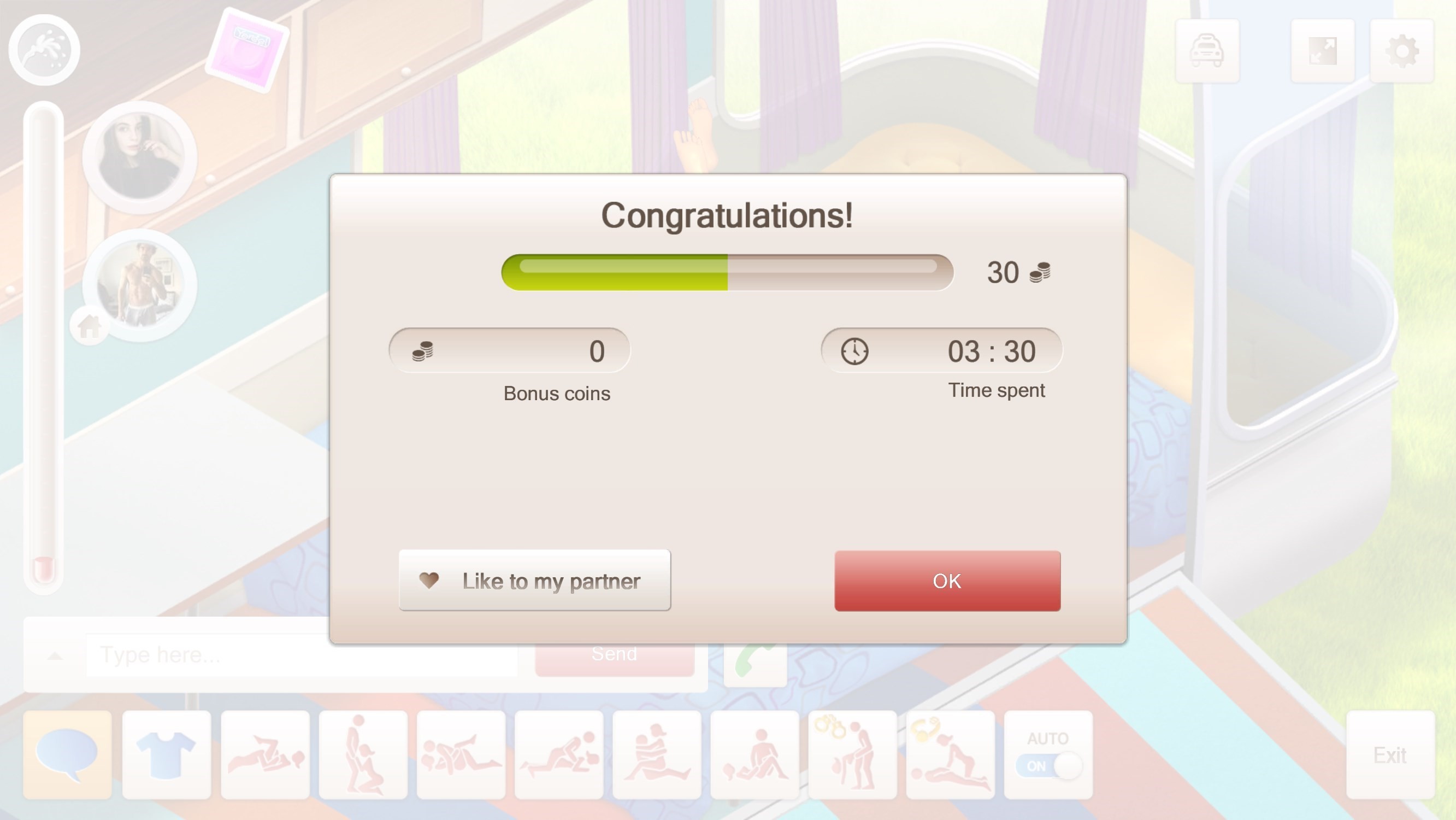 After the sex action is over your partner and you will remain in the room, you may continue chatting or have another sex action.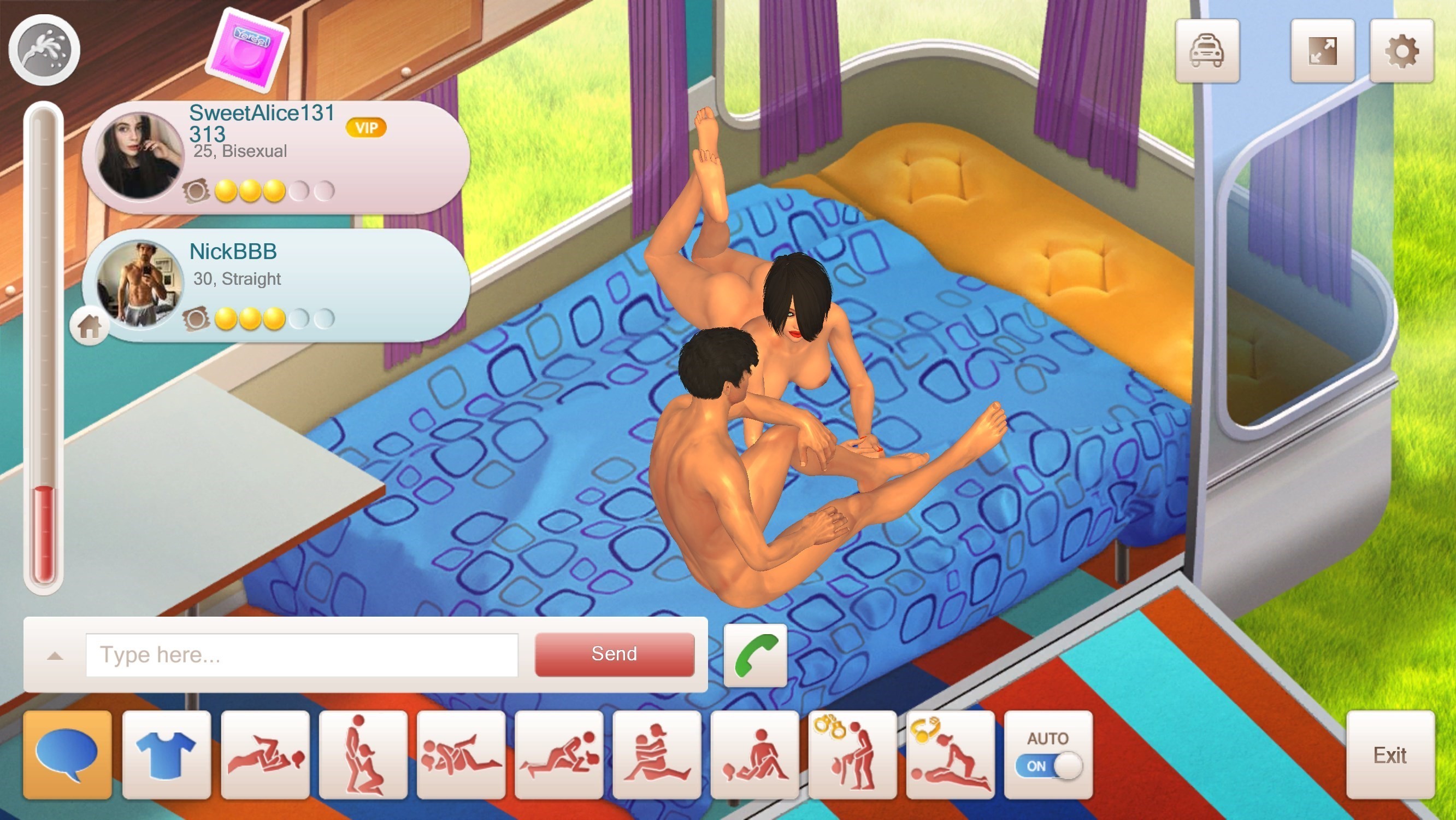 The more sex actions you have, the more energy you use up.  You can always buy more by clicking on the condom icon.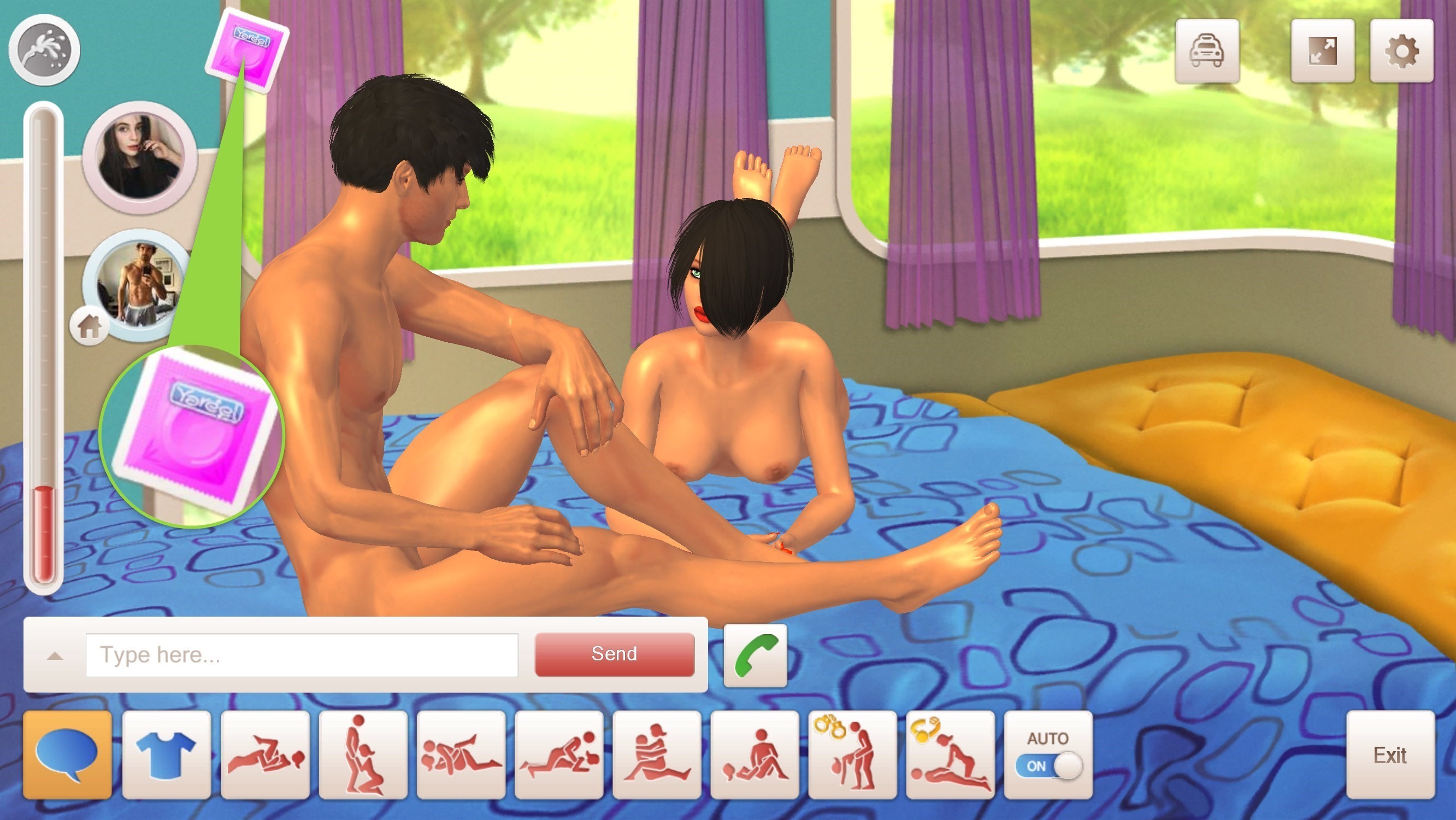 "Condom" icon
This is an action for berries. You can buy more energy for all players in the room.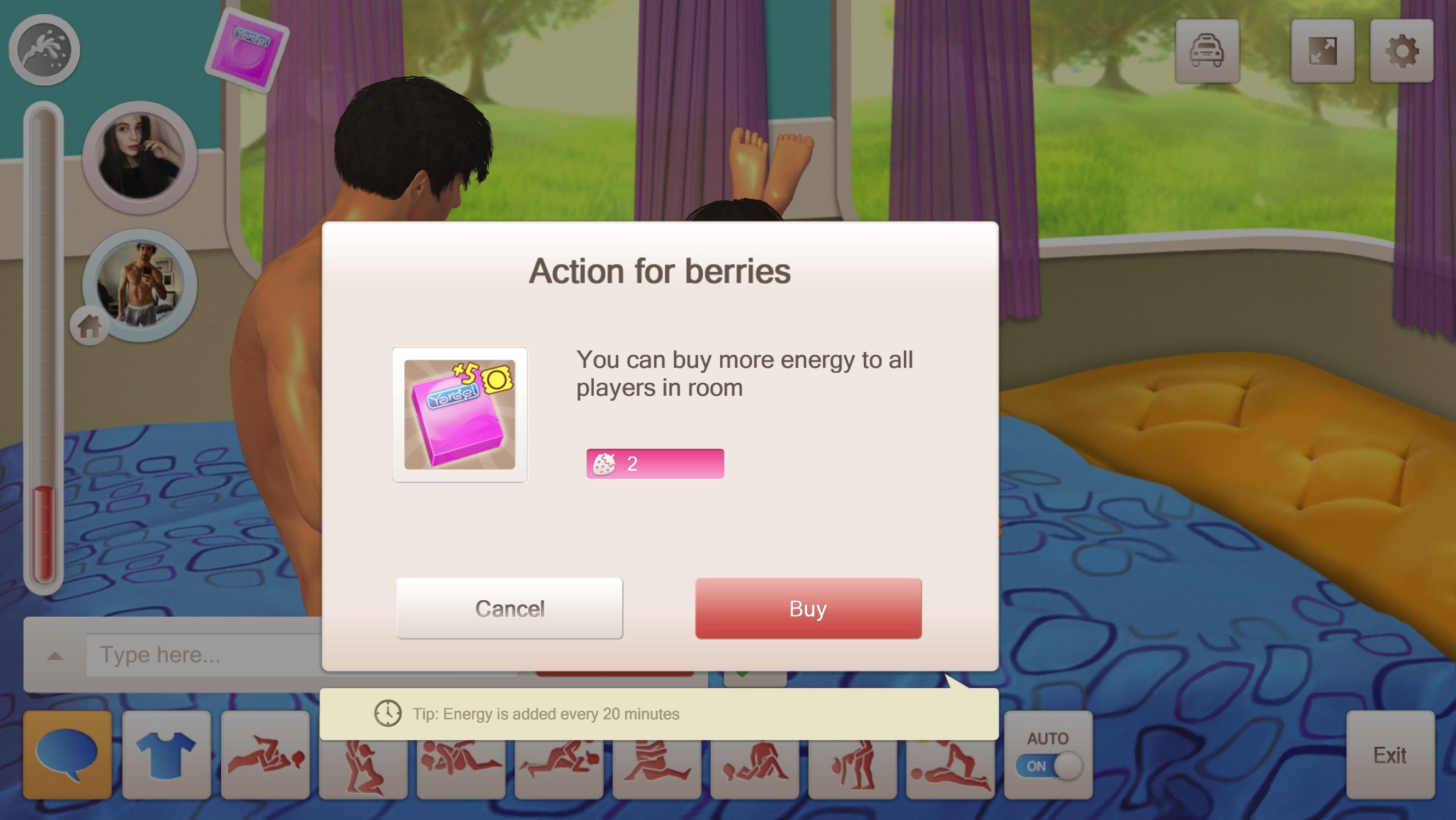 "Purchase condoms" window
To leave the room, click "Exit" in the bottom right corner.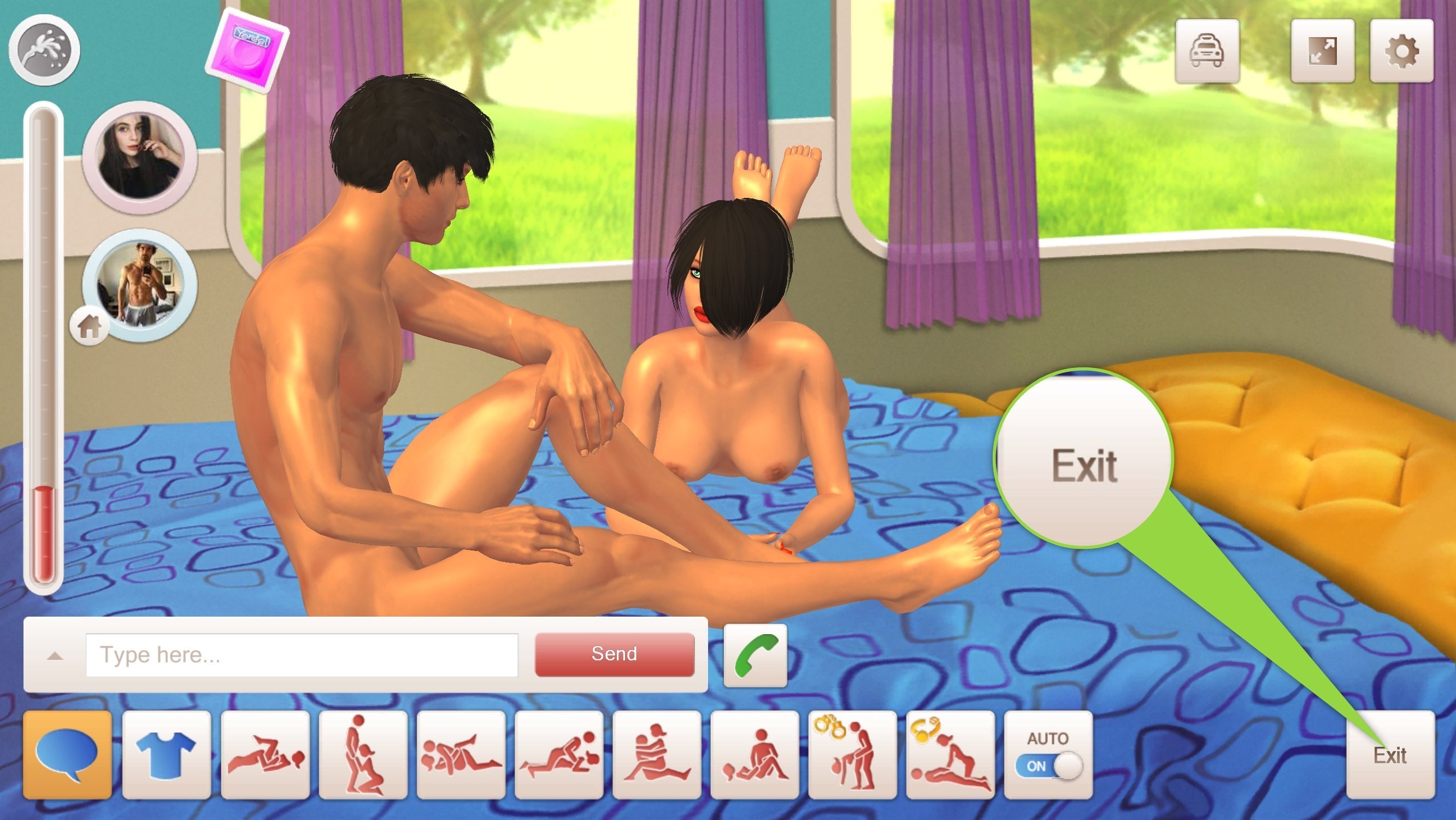 "Exit" icon