WIth VIP membership you can:
Use "Invisible" mode so that only your friends can see you

Receive +500 coins weekly

Have unlimited dates with Mike (Kate)

Use voice chat

Use fast lane in random search

Have access to VIP clothes and poses

Receive 2x coins for sex action

No pop-up ads

Receive 300-5000 coins right now (depends on the VIP package)
To get VIP membership click "Join now!"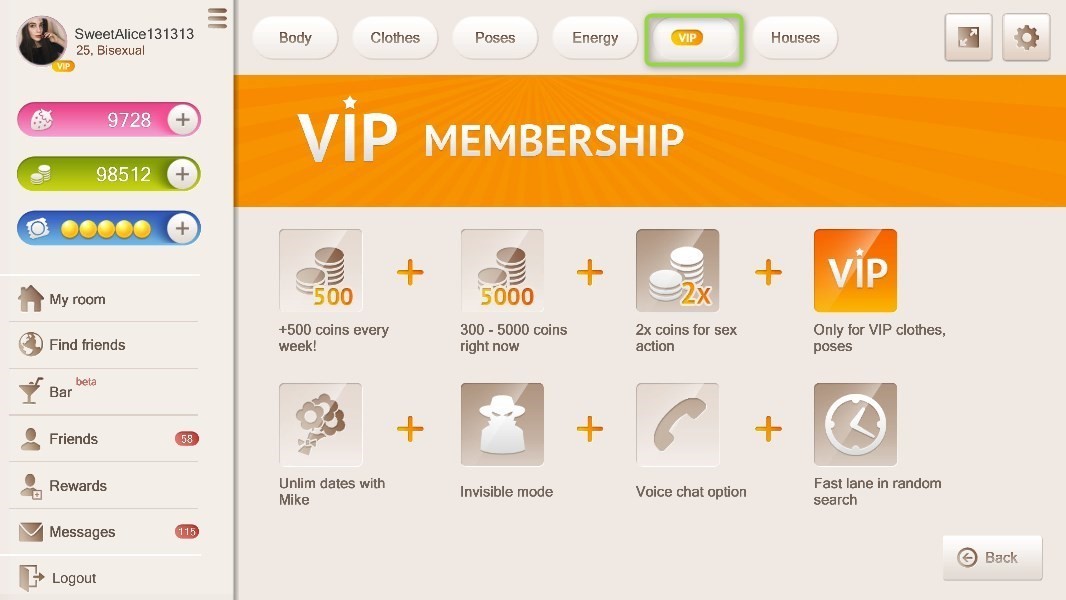 There are two payment methods. You can pay using "Payment card" or "Berries" (only available in certain countries).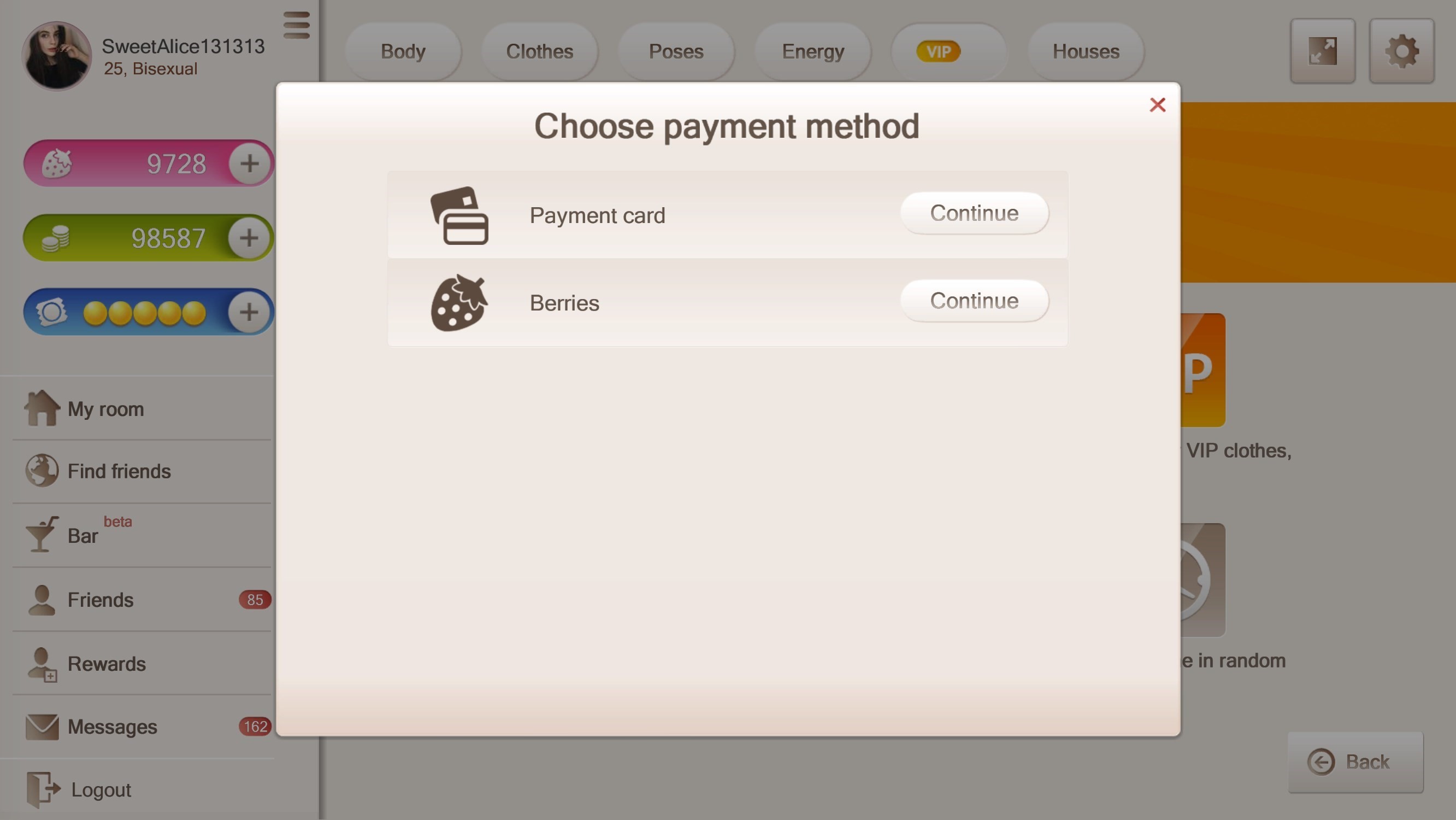 To pay by card, click "Continue". There are three membership options: 1 month, 3 months, 12 months.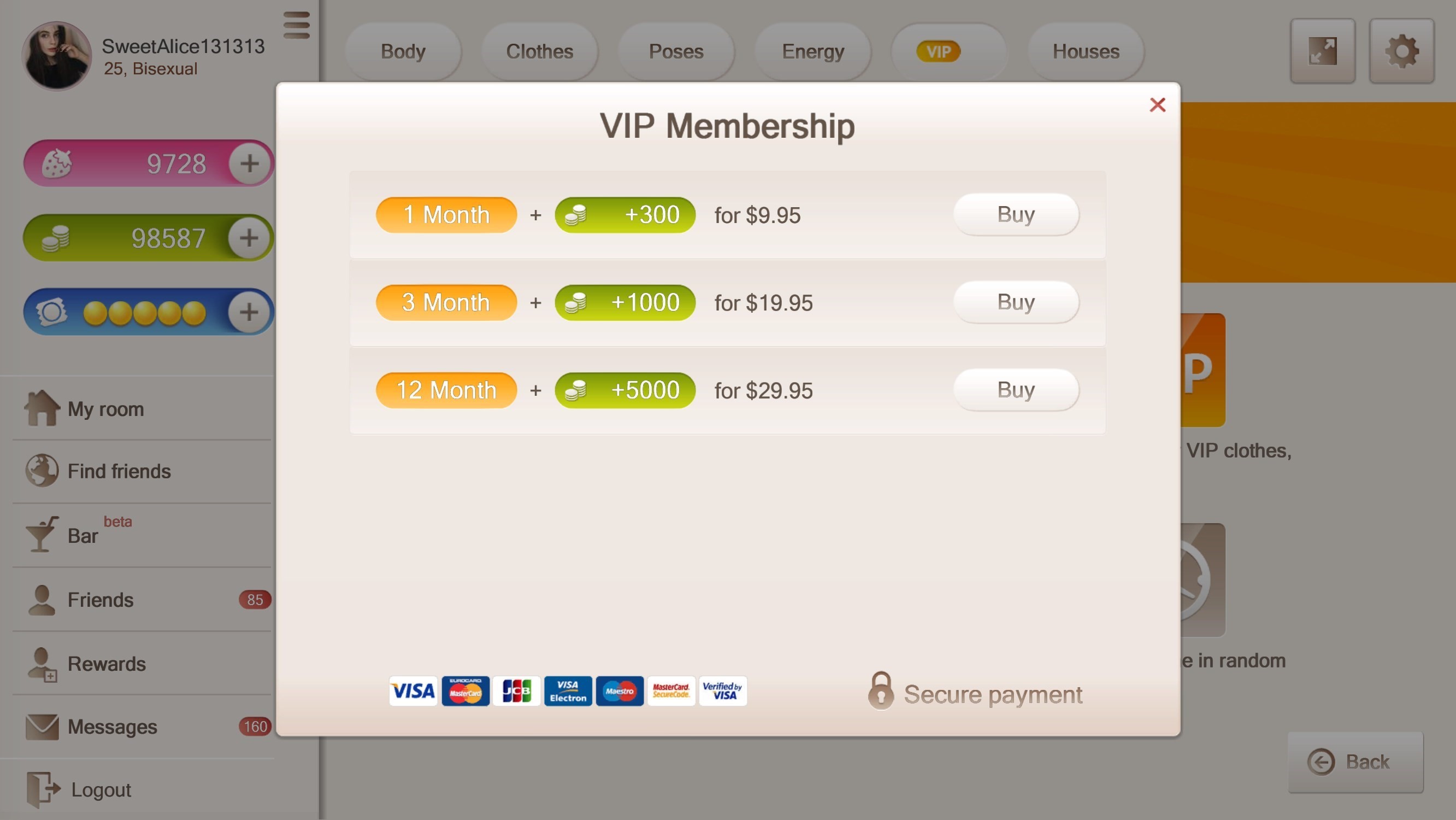 Click "Buy" next to the option you choose, your browser with a payment form will open automatically.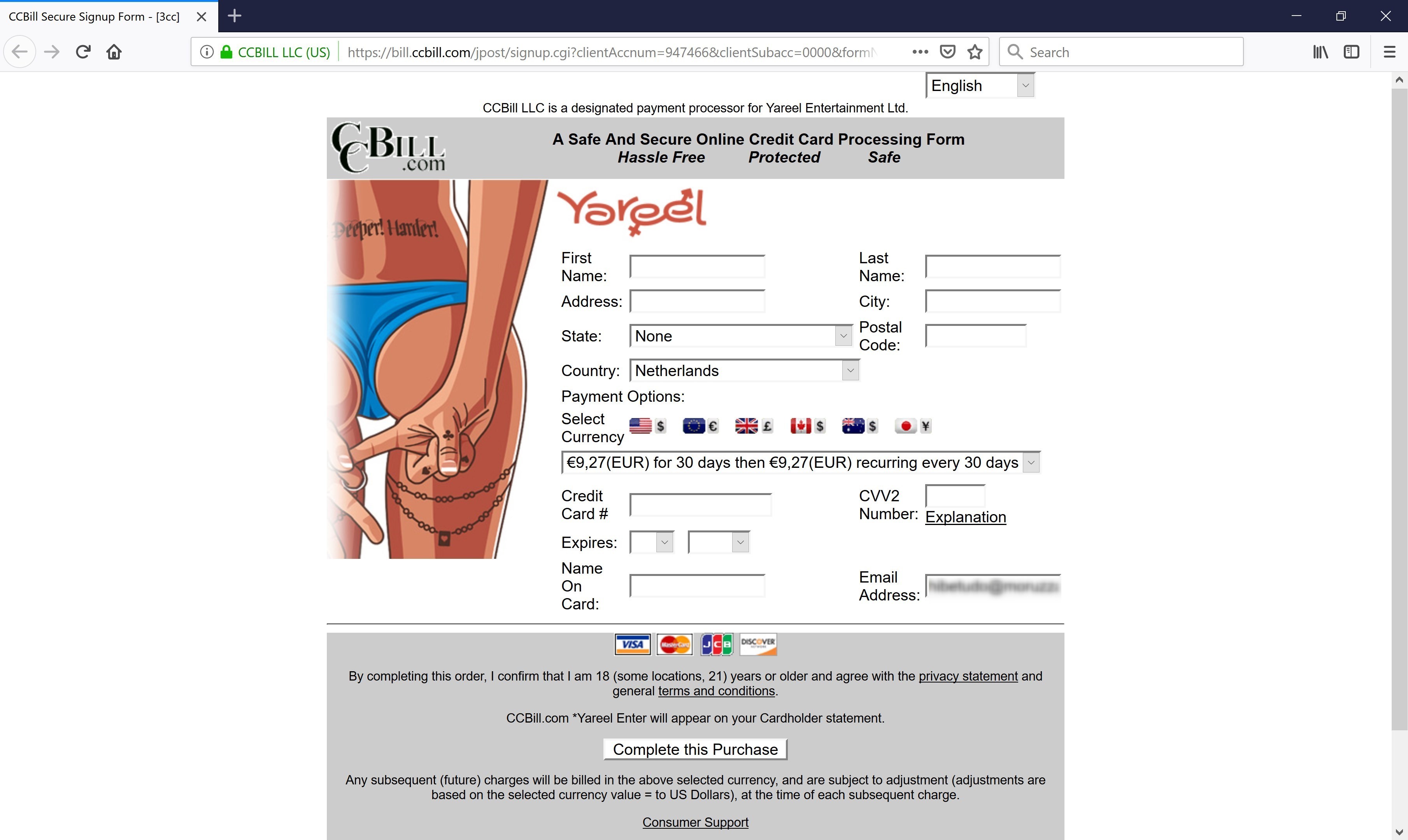 You can also pay using "Berries".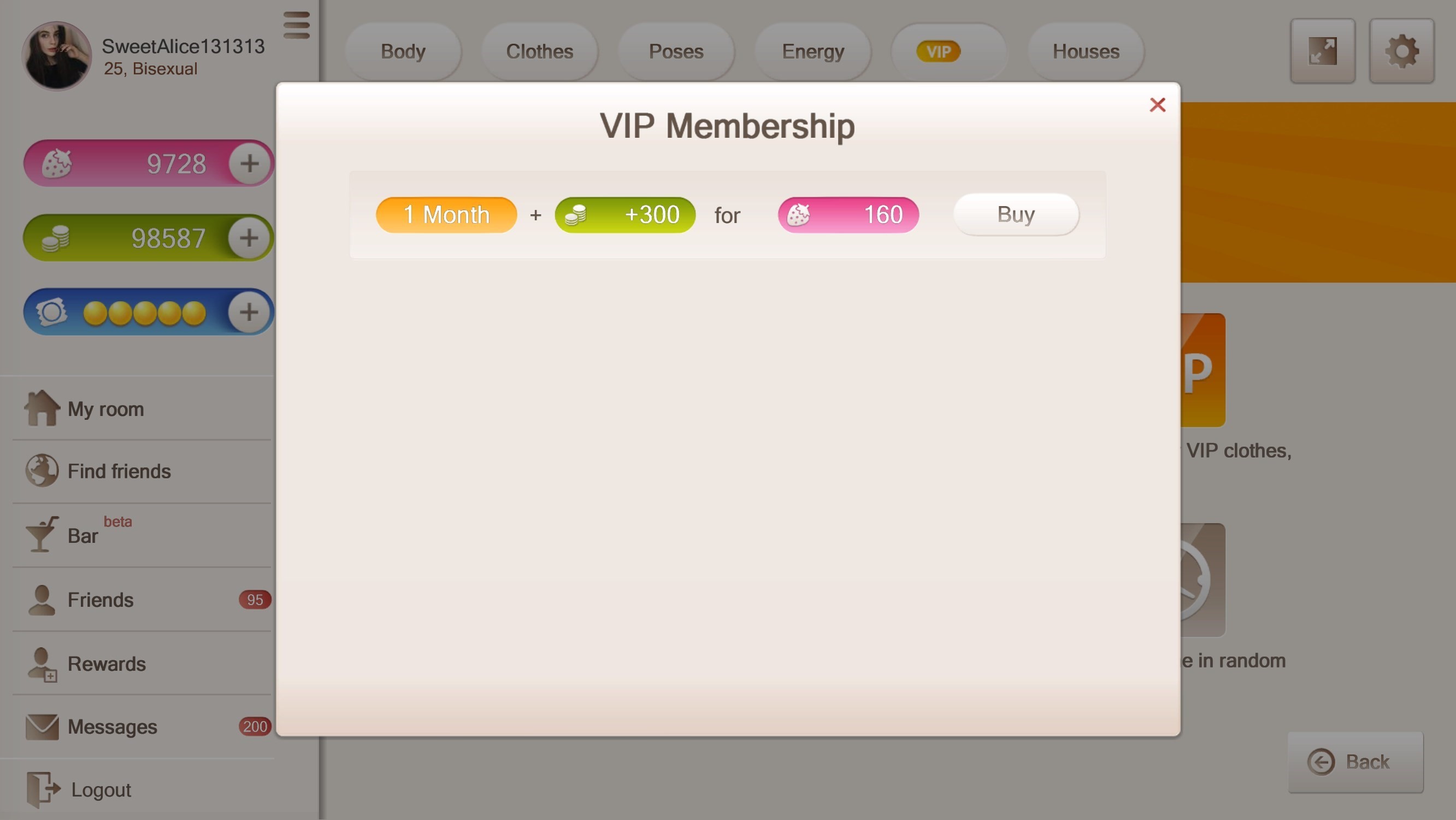 You can only buy 1-month membership with "Berries". Click "Buy" to purchase it.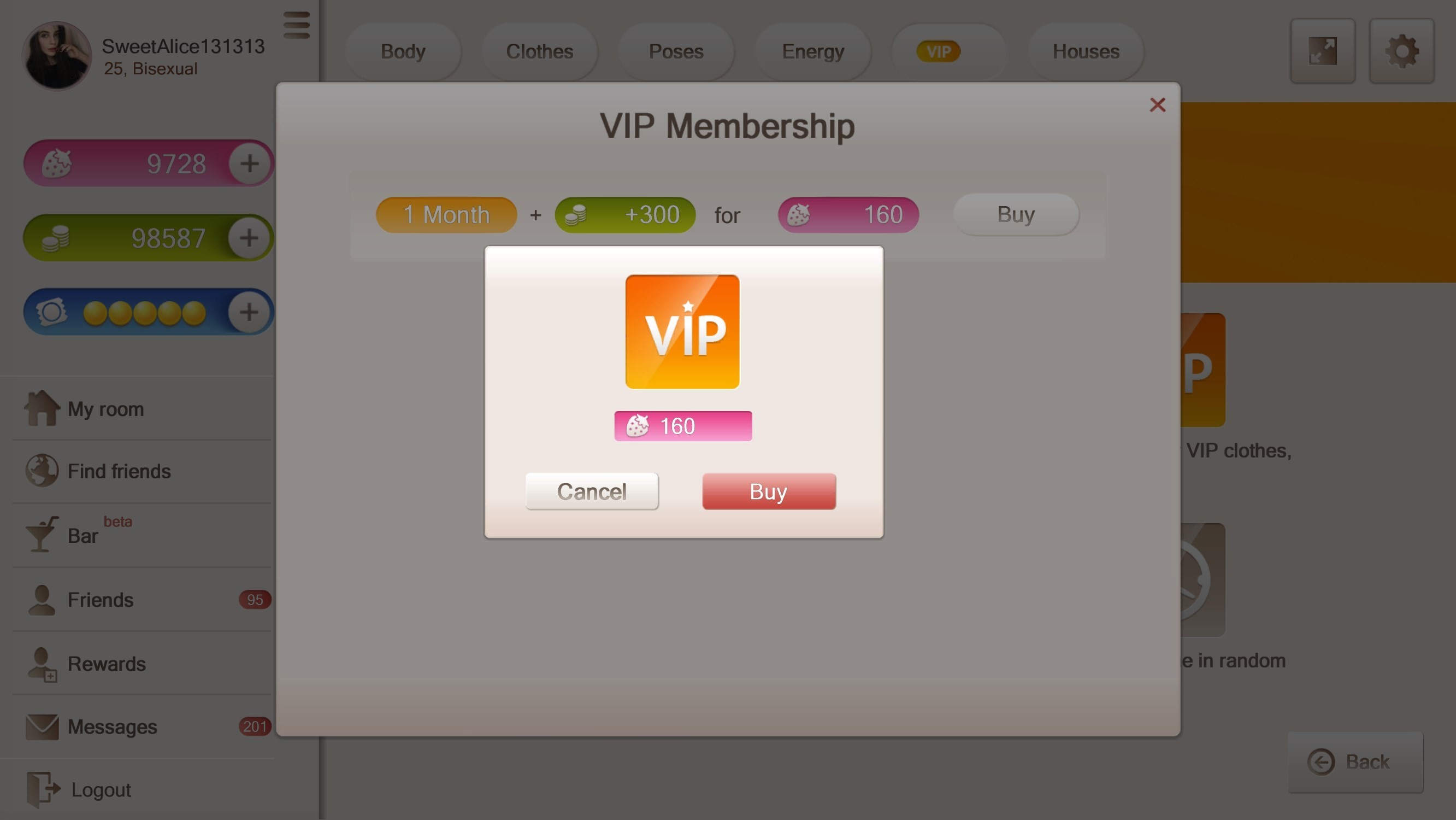 After you make the purchase, "VIP" icon will appear in the top left corner, next to your avatar.