I like to play games on my android smartphone especially if they are for adults 😉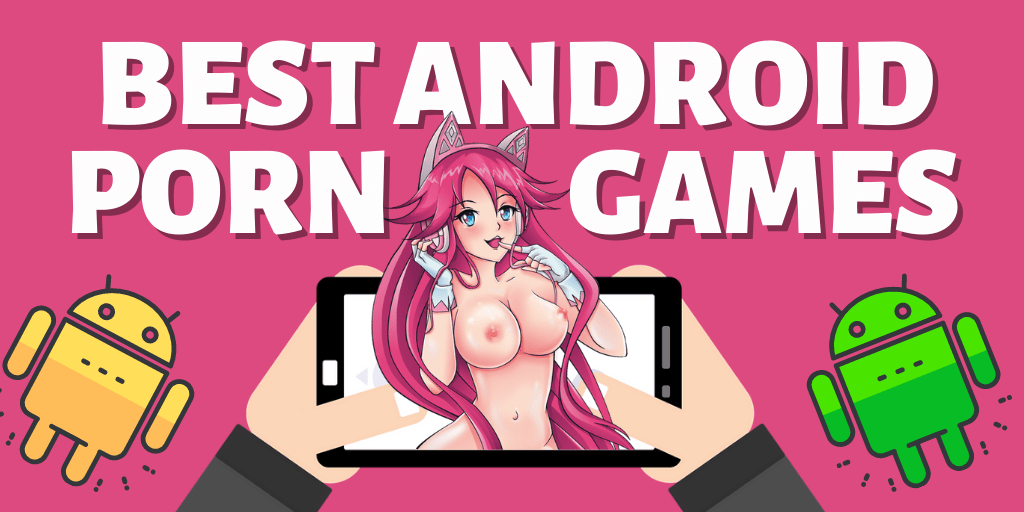 When I decided to play Android porn games, I faced some problems. It turned out that games for adults are not represented in the Play Market. But I'm a persistent one so I decided to find the coolest sex games and try them all! Now I'm ready to share my experience with you. Find the list of the best porn games for Android below (in my subjective opinion, of course).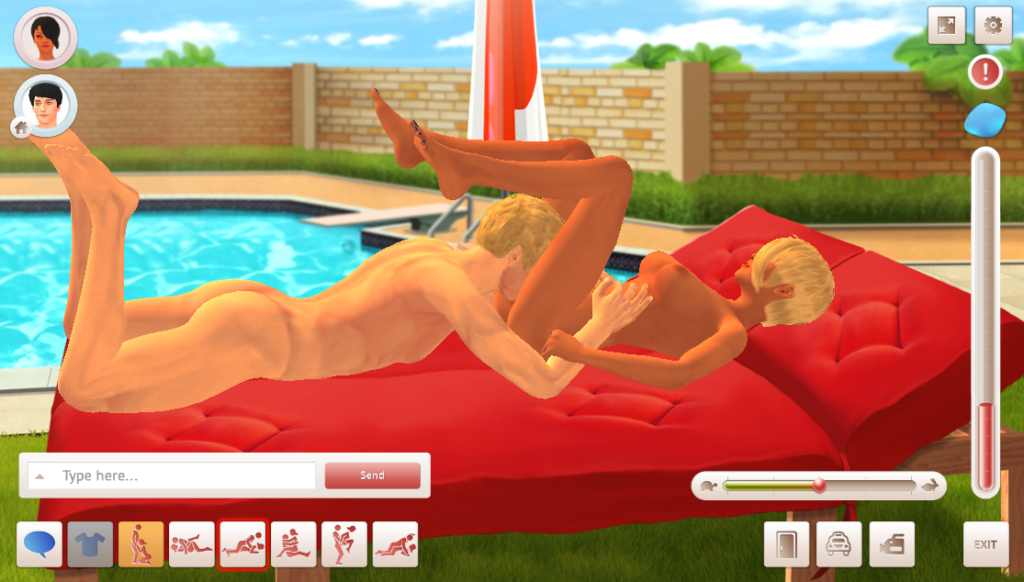 Yareel is one of my favorite android XXX games. It's something like The Sims but for adults. It can be called the simulator of relationships. I got acquainted with other players, flirted, and had virtual sex with them. Create a 3D avatar and start the game. You can buy clothes, lingerie, sex toys, and even apartments. The most interesting part of the game is the online experience. There are very comfortable instruments for searching for virtual sex partners. You can chat and even have a call with other players. Add some of them to your friends list.
Of course, the most exciting part of this game is virtual sex. You are having it with real players from many countries but not with an NPC. Dozens of sexual stimulations, poses, and caresses are available in the game. Perform the craziest actions in your bedroom or by the poolside. My character was sucking dicks, licking balls, having anal sex, and swallowing cum at the end. I was chatting with my virtual partner during the sex scene and it was awesome! I recommend to everybody to play this game even once. It is available for free. I promise you, if you try Yareel once, you'll fall in love with this online game for adults!
This game provides not the best graphics but it is worthy of your attention. Hundreds of real online players and unforgettable 3D sex experience make Yareel a very special game.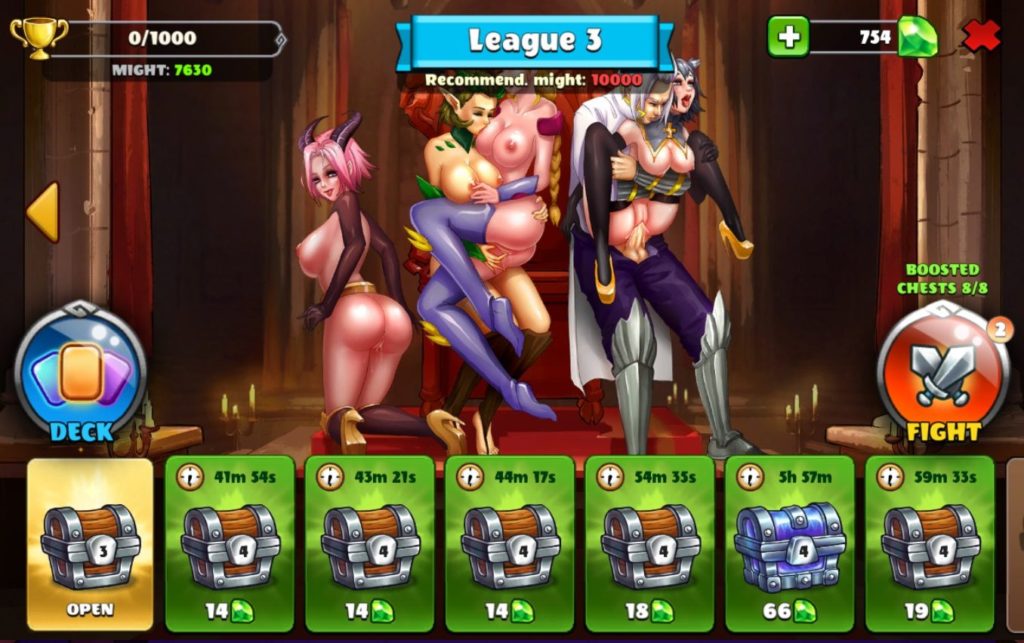 I'm not a big fan of hentai but I loved Cunt Wars so much! It's a tactical role-playing game (sounds boring?). But well-animated sex scenes with big-tittied warriors make it amazing! I advise you to try this game. The Kingdom of Depravity needs your help! Get gold and experience to unlock more erotic scenes!
Cunt Wars is a wonderful surprise for all adult players around the world! This game has a lot of great XXX content for you. Well-looking chicks are fighting with no breaks! You'll not get disappointed because the graphics and sexual scenes are amazing! After a short tutorial, you can start your progress. It's a lot of fun to place down characters on board and have them interact. The game gives you a lot of tasks and missions to complete. Collect prizes and buy whatever you want. Cunt Wars is a completely free game and it is a huge advantage.
In conclusion, I can say that the game has awesome graphics, exciting gameplay, a very good soundtrack, and really hot chicks to admire and control. Visit the official site of Cunt Wars as soon as you can!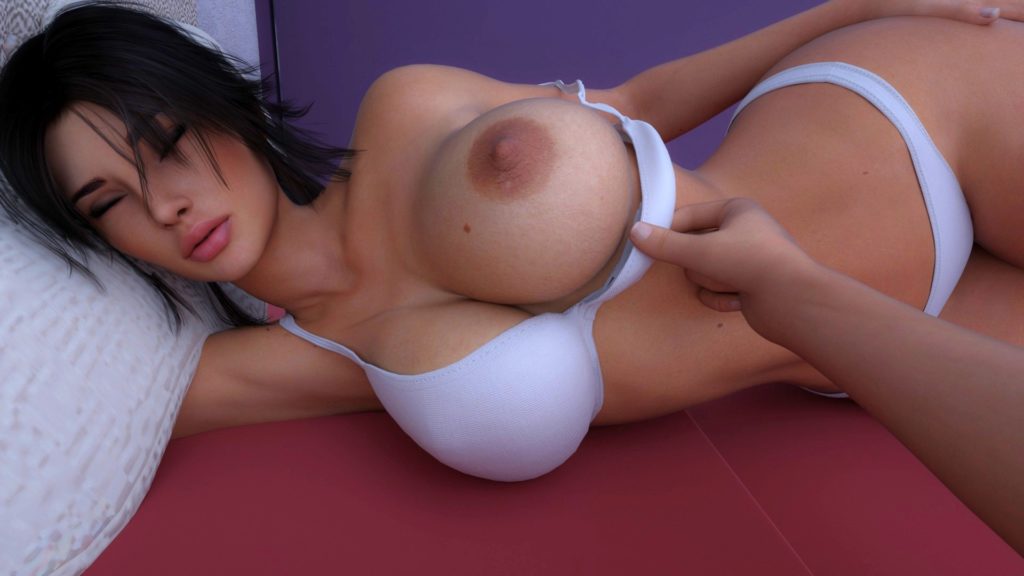 When I saw screenshots of Milfy City, I was impressed a lot! The game is very realistic, bright, and sexy! It was cool to dive into the 3D world of students' relationships, business, and dating. This game gives a lot of possibilities to players. I don't want to spoiler. Better experience everything by yourself. The game is not finished yet (now you can play v0.7).
If you love MILFs, this game is for you! The main character is a young student who craves for MILFs' bodies! He tries to seduce the school therapist, his teachers, and other busty ladies during the game. If you do everything right, you can fuck all those hot MILFs in the small city. Big breasts and huge butts can't be hidden under tight clothes. You will get hypnotizing from the first minutes of gameplay.
Satisfy your dirty needs thanks to high-quality rendered sex scenes with perfectly looking MILFs! The story isn't as simple as it looks like at the beginning. Download the game and get a new experience with no hesitation!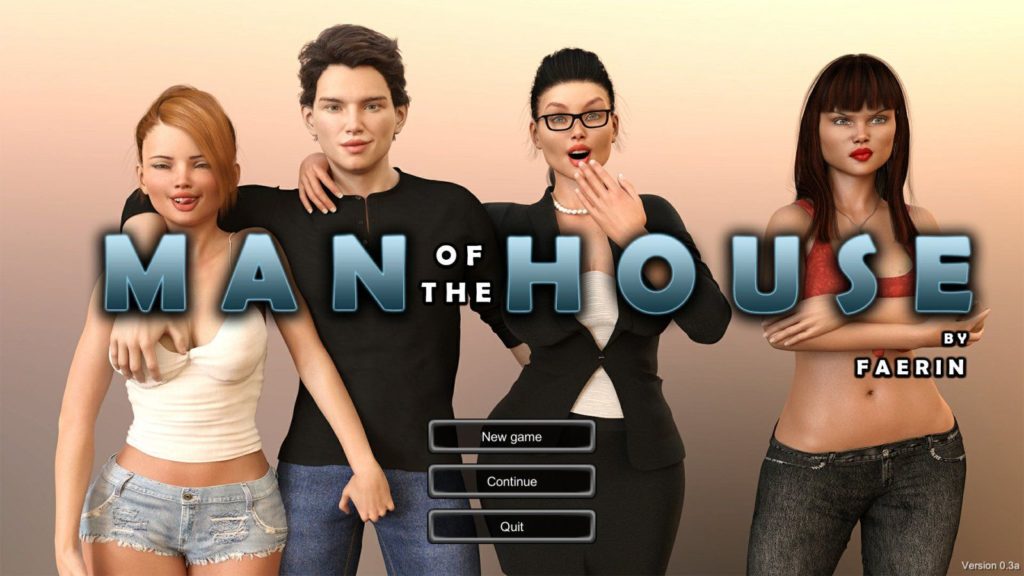 I won't forget this android sex game! It tells a wonderful story about a lucky young guy who lives with his extremely hot stepmom and two stepsisters. Ladies hypnotize him with the look of their big breasts and bubble butts. I enjoyed a lot the storyline, many locations, hot girls, jobs, events, and more. Of course, animated sex scenes are the most impressive part of the game.
You are playing for a young guy who just can't stop thinking about sex with remarkable women who are around him. Each NPC has its storyline and temper. It's not easy to seduce for sex any girl in this game. Be patient and smart. You will get rewarded with the hottest 3D animated sex scenes! The final version of the game is finished so you can enjoy all additional content, too.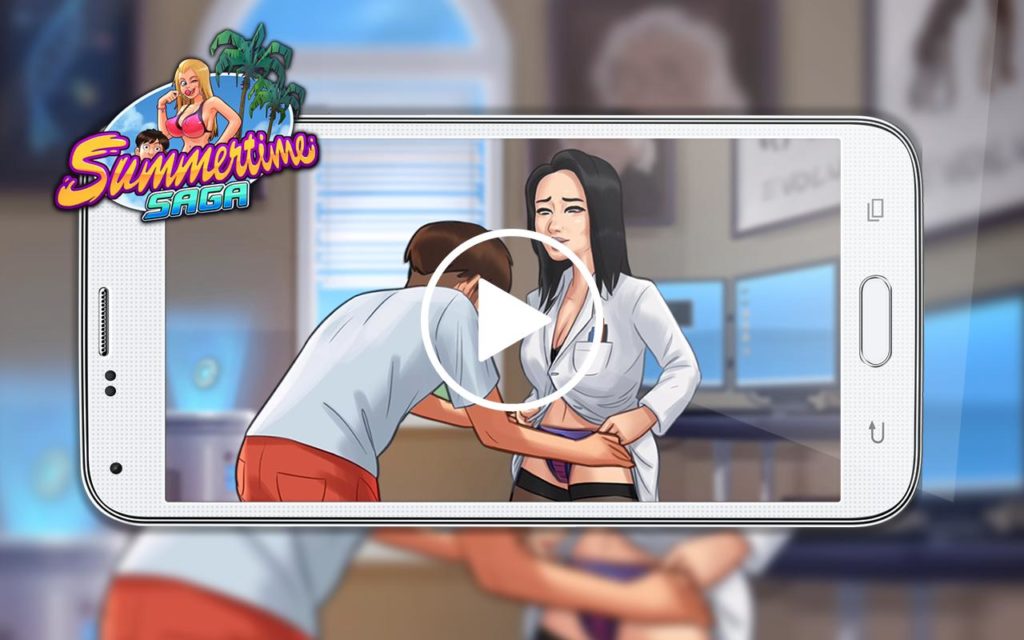 Another sim game for adults deserves your attention. What you should know about the game? It has over sixty-five characters you can meet and interact with (it means having sex with them 😉 ). Many various mini-games didn't let me get bored. The game doesn't look realistic. It looks like a porn cartoon. I think you will find a lot of hot moments in this Android game.
Let me say a few words about the storyline. A young man enters college in a small town. He is very upset about his father's death. Then the game tells us the unlucky guy has even more problems. Dude should pay all his dad's debts to some criminals. Of course, if this game is on my list, it should have adult elements. You will meet a lot of extremely sexy ladies while playing. If you do everything right, you get access to their bodies. Young college boy gets a chance of having sex with his cute classmates, busty masseuse, dirty-minded teacher, and others.
Summertime Saga is a perfect XXX game to spend a few evenings. It is one of the best available on Android, so don't pass by it!!!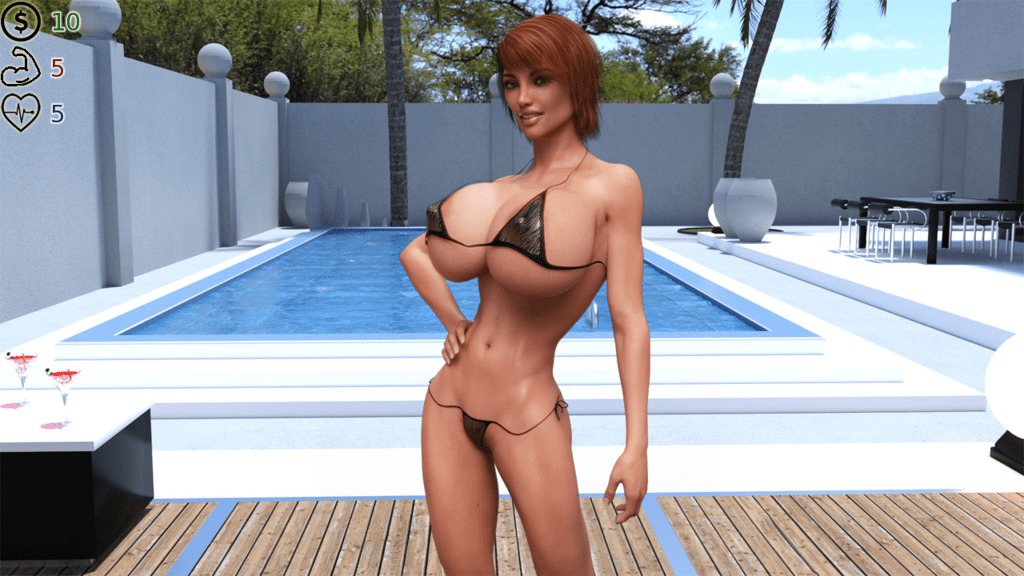 Battle of the Bulges makes me horny each time I think of it. Just imagine big-tittied ladies getting in the hands of muscled hunks on a beautiful exotic island. They have unstoppable sex in the fresh air and you can control all the actions. What else do you need? I promise you'll have a great experience. The developer of this game is EpicLust and he always does a great job.
I'll tell you a little bit about the story. You play as a young muscled macho. He moves to a new house on the tropical island of Veri-Bosti. He lives not alone but with his mother and sister. Handsome guy is challenged by the local stud at school. The winner will be the guy who seduces more girls during the week. Do you best to get crowned the undisputed school stud! Get into panties of all those bewitching chicks and win the Battle of the Bulges!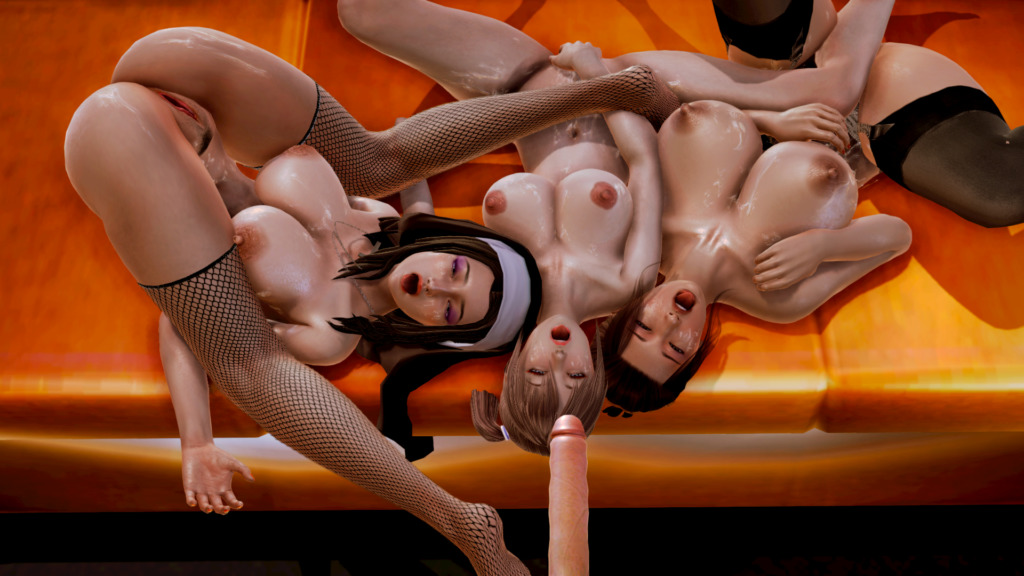 Last but not least is Corruption. It's a pretty good adult game, too. I was collecting my hared with gorgeous sex slaves. I used dirty corruption methods to get more remarkable chicks. I had a lot of fun while playing this game. Big-breasted girls for all tastes get fucked hard and it is presented in a spectacular way. You will get hypnotized by their oiled body shapes. Obedient angel-faces in fishnet stockings do everything to make you happy. Try this game immediately! You shouldn't be a pervert to love this game. Download it for free, collect your own harem, and have a good time!
That's all! I think it's pretty enough to have some fun on your Android device. I hope you will love some of these cool porn games! If I will find any hot XXX game for Android, I share my opinion with you, as always.