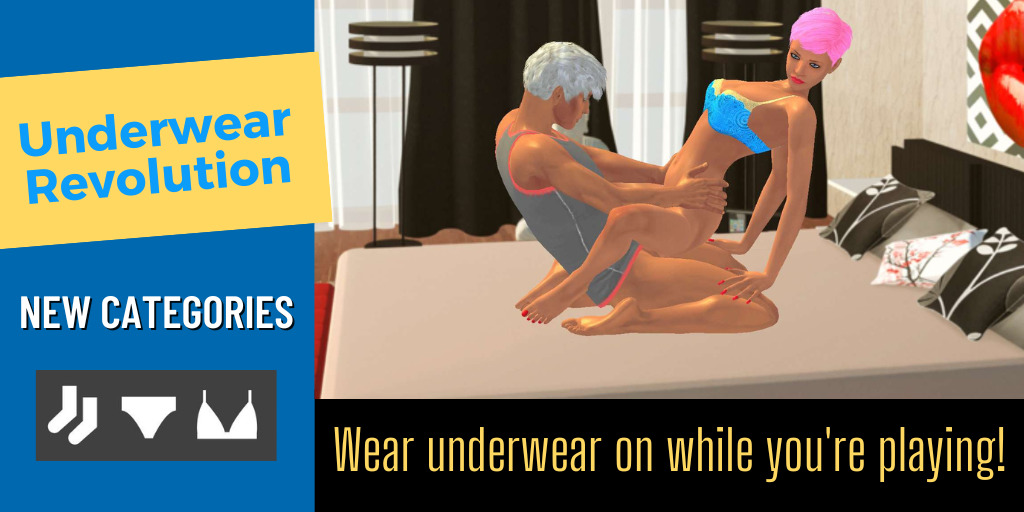 We've got some exciting news for you. Our development team has been hard at work creating an update that brings even more customization options to your in-game characters. Get ready to spice up your gaming experience with the addition of three new underwear categories! Whether you're playing as a girl or a guy, we've got you covered.
For all the fabulous ladies out there, we're introducing three new underwear categories: bras, briefs, and tights/stockings. For male characters, T-shirts, underpants, and socks (please note that sock items will be added in a future updates).
With the Underwear Revolution update, we are giving players the freedom to decide when to show off their underwear items. You can now leave all clothing from the new categories on your characters during gameplay or take them off at any time. Who hasn't had fantasies about stockings during a hot game? Well, now you can make those fantasies a reality!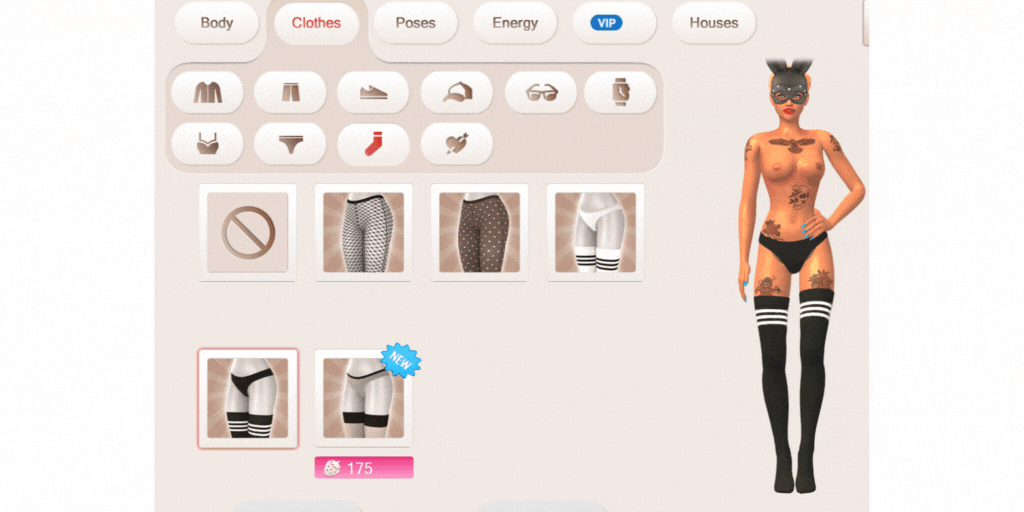 Please note that the option to leave underwear during gameplay is currently available only for doubles games involving MF (male-female), FF (female-female), and MM (male-male) combinations. However, we'd like to inform you that for threesomes and group gameplay, the option to leave underwear will not be available at this time.
We understand that diversity and personalization are important to our players, and we hope that the Underwear Revolution update adds a new level of enjoyment and self-expression to your gaming experiences. So go ahead, dive into the game, and embrace your character's unique style!