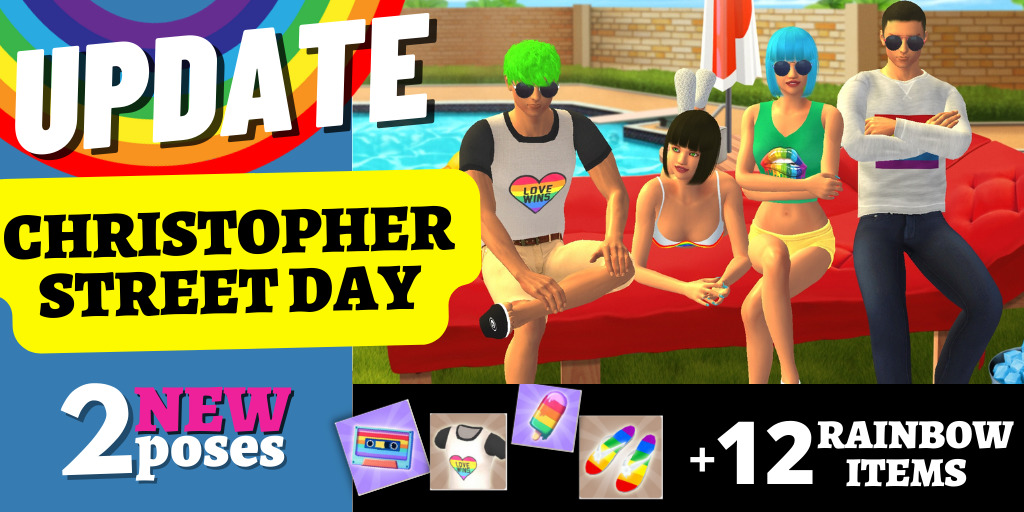 The Christopher Street Update is now available. Everywhere in the world, colorful festive events occur outside on the streets. In Yareel 3D, you too can show pride in the LGBT community and also make the gay, lesbian, bisexual, and transgender community more visible to society. At the same time, you can demonstrate against discrimination and social excluding and for equality.
12 Special colorful rainbow festive items


And BIG POSE SALE for Yareel LGBT community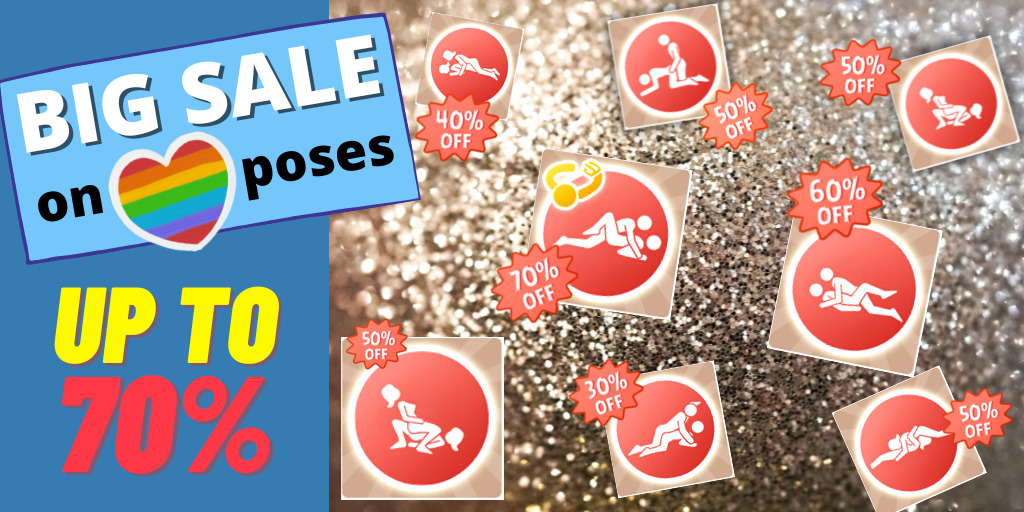 Yareel 3D is for love, peace and tolerance!