Awesome adult game Cunt Wars is free to play. Make your own harem of marvelous bitches, upgrade them, and win the epic battles in magical kingdom Pangea.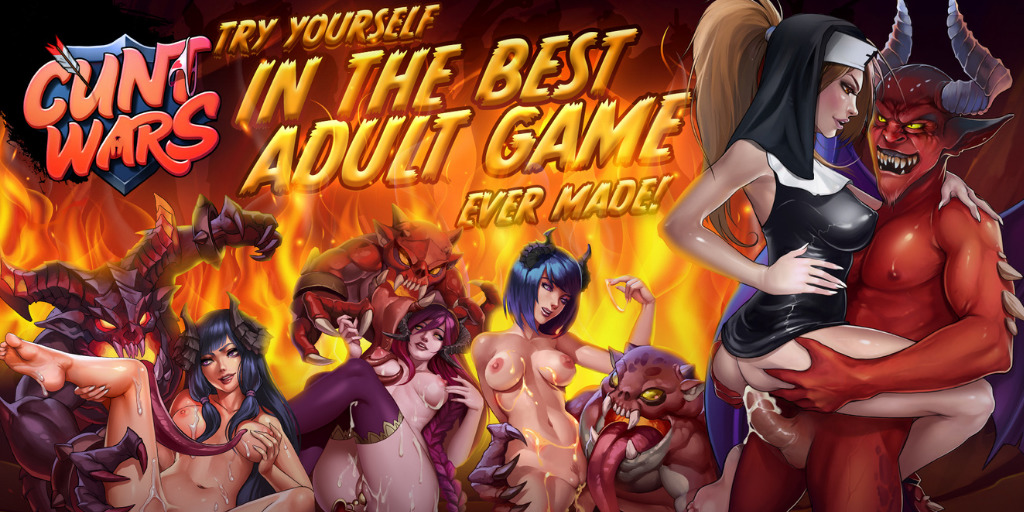 What is Cunt Wars Game About?
A bright and simple game with tactical battles and super-hot bitches is waiting for your attention. Cunt Wars can surprise and excite you in a moment. This game for adults has a lot of advantages. You appear in Pangea that is a magical kingdom. A lot of evil monsters live there. Also, there are gorgeous girls who need your protection. You collect a harem of beautiful warriors with big boobs and outstanding butts. It will be your army. Be smart and brave to defeat evil warriors.
Defeat beasts, villains, and deceitful dames to become the most powerful man in Pangea. All hotties will be yours! Choose a winning strategy to bang all adorable babes from the Realm of Desire. The gameplay is exciting, easy, and sometimes funny. You will not see any animated sex scenes in the game. But you will love hot pictures that can make you horny during the game. Ladies with voluptuous shapes expose their treasures as the rewards for your wins.
Free-to-Play game Cunt Wars has wonderful characters that you will not forget. For example, blue-haired Bunny Girl with a cute little hat will never leave you indifferent. Her boobs are amazing! Driada is a sexy elf. Her ears are long, but you will pay attention to her tits. Foxy babe named Cat will entertain you, too. Darknage is a demon girl. She is very charming and very dangerous.
Get the control under the entire island, so all remarkable girls will be yours! But this war won't be easy. A lot of lustful and evil creatures stay in Pangea because they love busty virgin girls as you do. Do your best to rescue all the bitches. They will reward you as you wish!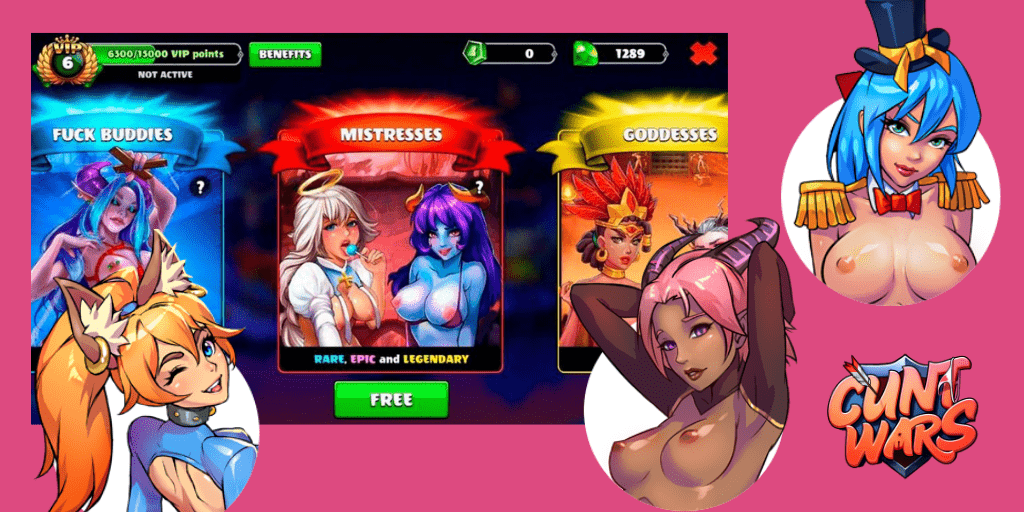 I've already told that the gameplay is not complicated. The Cunt Wars is a fantasy RPG. You are playing for a guy Adam. His goal is to defeat demons and collect bitches to fuck them. This is the storyline. When you unlock new characters, it gets a little bit deeper. I love the graphics in this game. Cards, girls, scenes, and other things are very bright and colorful. You get cards after all fights. There are two types: victory or defeat. It depends on your results in each battle.
You should always choose a winning strategy to get rewards and new ranks. The game has a lot of detail and options, but the developers give you the chance to start the game quickly with a default set of options. Take part in a battle, admire fantastic sexy creatures, and have fun. You don't need to read crazy tutorials to understand what's going on.
Kill all your enemies to get coins, experience, and gems. Coins you can spend in the shop to buy more girls and some items. Gems are used for the VIP status and some boosters. Of course, you can buy gems with real money. The experience points are used to upgrade your chicks. Make them more powerful to win stronger enemies.
What about XXX rewards? You unlock beautiful adult pictures with fantastic sexy girls when reaching new chapters. All the images are available in your gallery. Unfortunately, hot sex scenes are not animated, but, anyway, they are very hot.
The interesting thing about this game is that the most exciting part of it begins after you finish the storyline. You unlock the Leagues where you can play with other real people online. Get ore rewards for hardcore battles with other users. Start at the thirtieth level and make your way to the first one. This is really cool!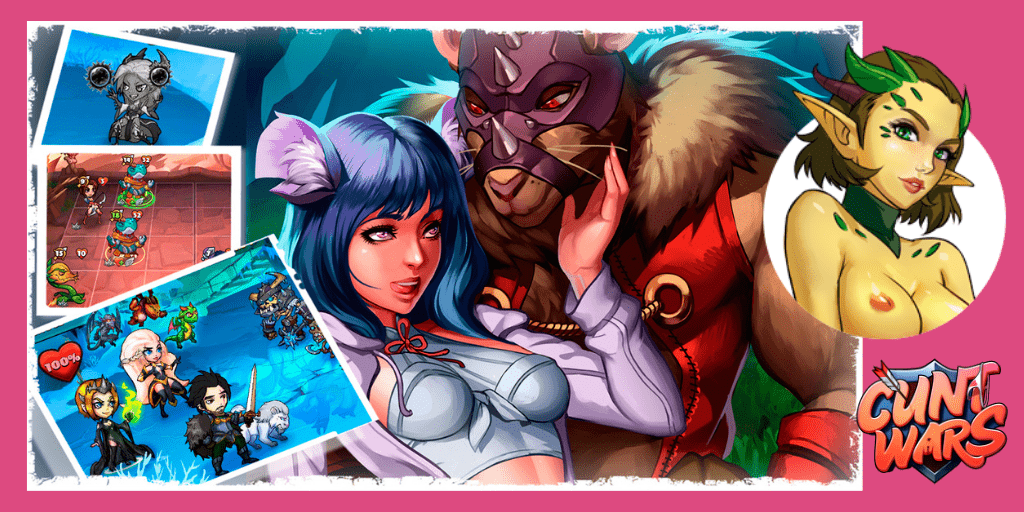 Supported Platforms and System Requirements
You can play the Cunt Wars game on any device with Internet connection. This is a Unity-based game that can be opened and started in a browser. System requirements are pretty low. If you can surf the web on your device, you would be able to play the Cunt Wars.
Extremely hot girls-warriors
It has a simple gameplay
Hot sex animations
Permanent downloads and fresh content
Many missions, actions, and rewards
The game is simple
No animated sex scenes
Would be better to have more XXX content
The official website of the game is https://cuntwars.com/.
You don't have to download the game because you can play in your browser. You just need a good Internet connection to start. Press Play and enjoy the game!
Also, the Cunt Wars has an Android version. You can download it and install on your smartphone: