Have you been trying to find a woman for free sexting? I can't say that this is an easy task, but if you read this article to the end, then it will help solve your woes right away.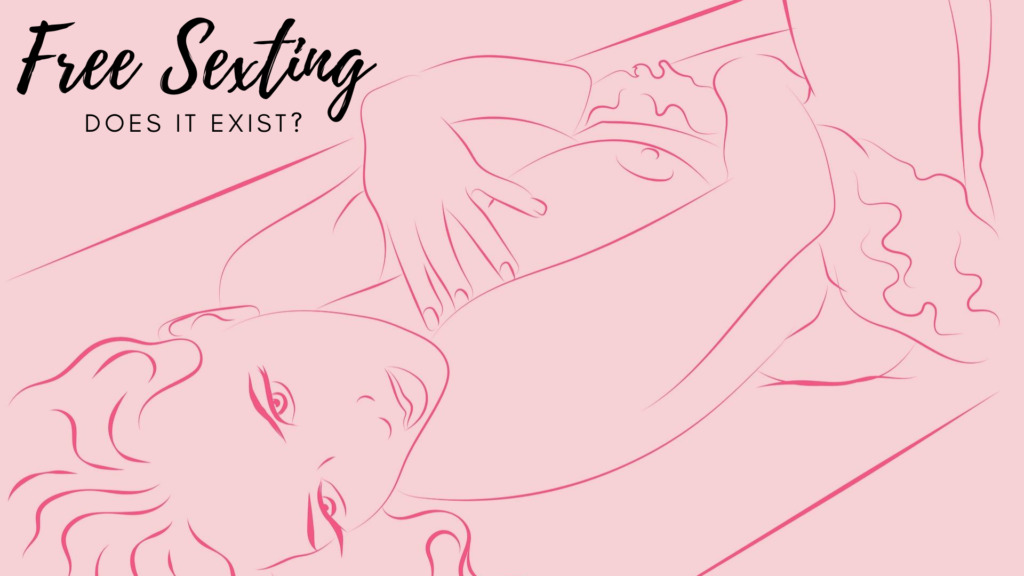 Let's decide right away that this article will focus on sexting online with a stranger, and not on the object of your desire in real life, with whom you want to communicate with on a hotter, more intimate level.
I'll start with a little fact. Many believe that sexting with a stranger is mutual entertainment that brings pleasure to both partners. But that's wrong; the bulk of the women on the Internet perceive sexting as a way to earn money. These ladies just provide you a service in exchange for money. And the only pleasure that they receive from communicating with you is the realization that they received money for it.
Of course, if you are willing to pay, then there will be no problems finding a sexting partner – there are a lot of offers from women on Reddit who will be happy to sext with you… but for a fee. You can find such offers, for example, on this subreddit: https://www.reddit.com/r/sexting/ Rates start at $1 a minute for only text without photos. Or type in "sexting" on Twitter and you'll find a ton of tweets offering sext for money . But is it really so interesting? There is no intrigue, and the desire to chat with you is due only to dollar bills (and the money up front!).
So how can you find a woman in this huge virtual world? Let's first try to understand what drives girls who are ready to sexting with a stranger.
Female psychology and sexting
According to a small study conducted among Spanish students and published in 2017, it turned out that the three main reasons people use sexting, regardless of gender, are attracting attention, as a sex gift, and "feeling their sexuality" (https://pubmed.ncbi.nlm.nih.gov/28800582/?from_term=sexting&from_pos=7). The study doesn't indicate whether students were engaged in sexting with their regular partner or whether they were familiar with a partner in real life, so I will allow myself to share my thoughts on what drives girls for sexting with strangers.
I see several reasons:
1)
T

he inability to open about their sexual desires to the regular partner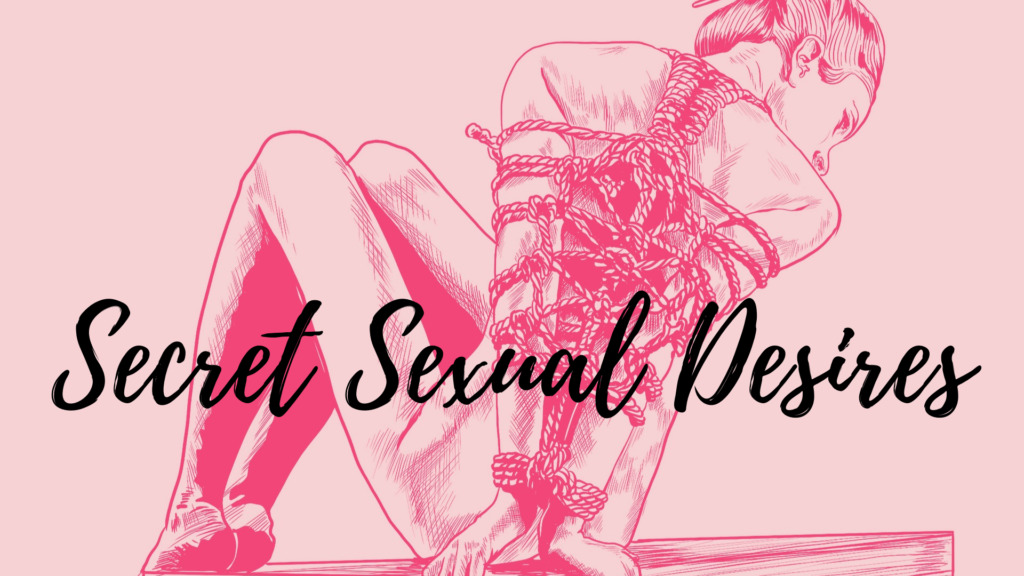 Modern technological advances have led to drastic changes in the quantity and variety of sex information in the public domain. And as society changes following technology, sexual desires, and scenarios that were once hidden behind closed doors have now become available to everyone. But at the same time, in many couples, the true desires of partners in sexual practices that they would like to bring to the relationship are still not openly discussed. Therefore, partners have to look for someone outside of the relationship to realize their sexual fantasies, and sexting doesn't count as cheating for many pelople, since there is no physical contact.
2)

T

he desire to feel your sexuality
A woman is always pleased to realize her attractiveness and sexuality. And the best confirmation of this is not only by looking at one's reflection in the mirror, but also admiration and compliments in her direction of the other person. In the modern world, we are often restrained and stingy with emotions, especially since in some countries you can seriously "have problems" for offering a compliment with sexual overtones. But in the virtual world there are no such restrictions. Communicating with a stranger in a chat, a woman can get evidence of her sexuality, which is harder to get in the real world.
Yes, some women come to sexting websites in search of relationships. I'm not talking about finding a permanent partner for life, but I mean the search for a "soul mate" in the virtual world. One with whom it is easy to talk about anything with, including sex. Sexting is such a flirt for them. But this often leads to misunderstanding between partners in sexting, in the event that a man immediately begins to write her explicit sex suggestions. But she came for flirting, not just verbal fucking and exchanging your dick pic for photos of her pussy.
Here is what one woman has to say about it: '' I have found that on this website a huge disparity in male/female expectations. Most men write me as if I had hung out a sign that said FREE! Live glory hole!
4) Curiosity and interest
A woman is a curious creature. And what happens when the taboos of the modern world subside? Many girls come for sexing to quench their interest. Some of them leave after the first experiment, having tasted the flavor of the "forbidden fruit". Others find that they enjoy it and stay longer. And I hope that you men will be gentle and truthful with them, because there are much fewer women in sex chats and sexting services than you 🙂
Is there such a thing as free sexting?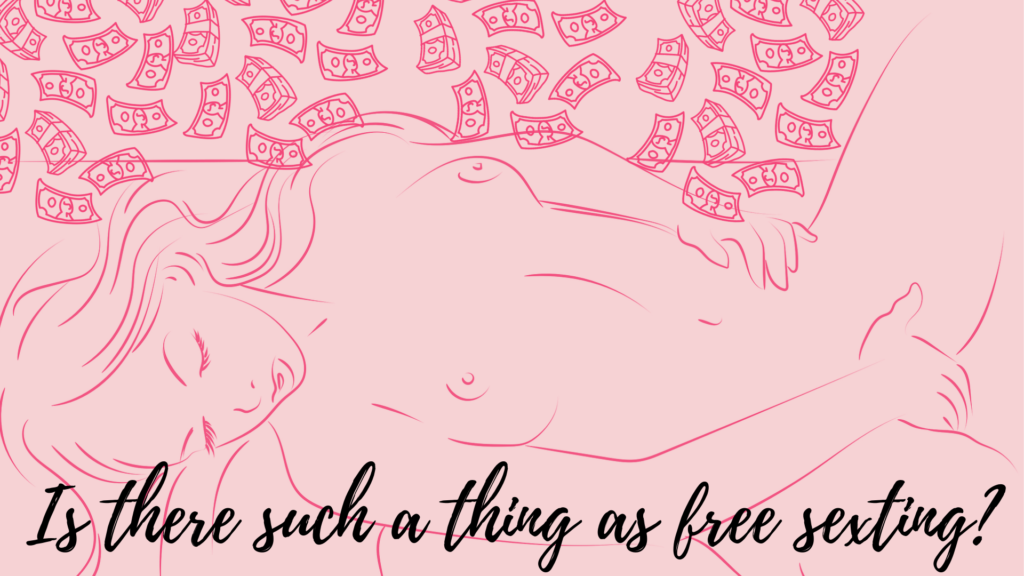 And now let's deal with the question as to why women are always asking for something in return for sexting, and it's not necessarily money (we don't take sex workers into account – this is their way of making a living).
As I mentioned before, there are much fewer women using sexting websites and various sex chats than men — an approximate ratio of 30 to 70. Therefore, the rule starts to work that it is the woman who selects a partner amongst the many men. The girl receives a bunch of suggestions from guys, so you will have to come up with something more interesting than the banal "Hi" in order to start a conversation.
For some reason, some men do not understand that women in both the virtual and real world are the same. For some reason, you are ready to treat the girl in the bar with a drink, give flowers on your first date, and pay for your trip to the cinema or cafe. But why then do you think that in the virtual world there is no need to show that same attention to the girl you like? For her, this is a signal that you are interested in her. It may be some kind of virtual gift in a sexting platform in which you chat.
So given all the above, yes, sexting can be free, but to get it you need to attract the girl to you. And the way in which you do it – with your charisma or giving of gifts – is your choice. But if you'll give a gift, then that will leave a very good impression on the woman you want to talk to 🙂
Top 5

free sexting sites

and appsto enjoy

sexting online
Well, after reading this article you can immediately begin to practice the ideas covered here, but where should you go? I have collected for you the top sites that are worth trying out for free sexting. Every site and service is different, so you can immediately choose the option that you like best.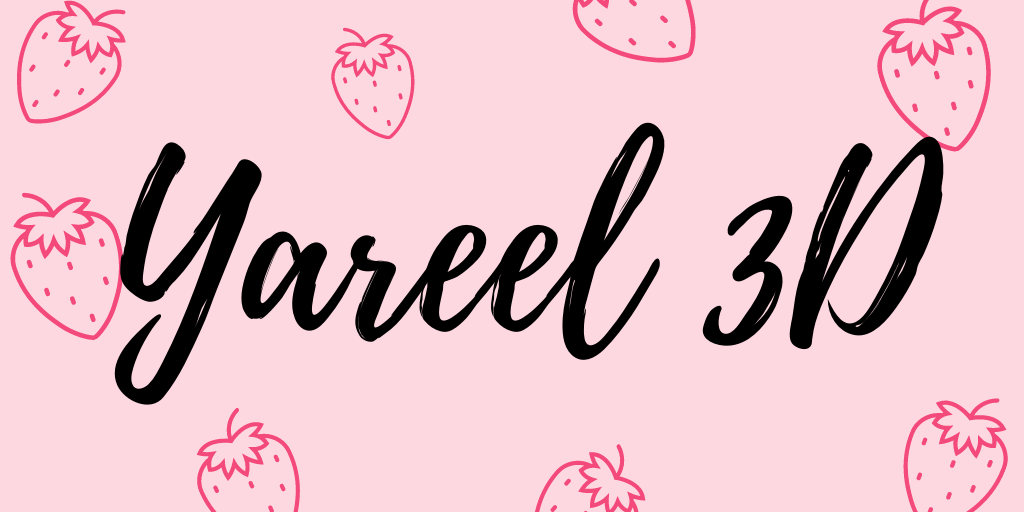 Yareel3D is a (MMO) multiplayer 3D virtual sex game where players can search for real guys and girls from all over the world, flirt, sext, and be naughty with them!
Players create their own virtual room and characters with plenty of available game stuff and customization options. Player can invite their partner into private space and have a good time together by sexting, please each other with gifts, and go on to have pure virtual sex. Three and foursome modes are available as well as shared locations to meet your paramour.
I, as a woman, especially like that communication is not just in the form of chat; you have a virtual 3D avatar (body) to which you can add your own personal flair.
– Large, vibrant community
– Anonymity
– Convenient chat
– The ability to visualize your fantasies during sexting
– The game is free
There is an application for Android
– There is no way to send a photo or video to a partner, but this feature will be there in the new version
2. Kik messenger (Google Play Market and App Store)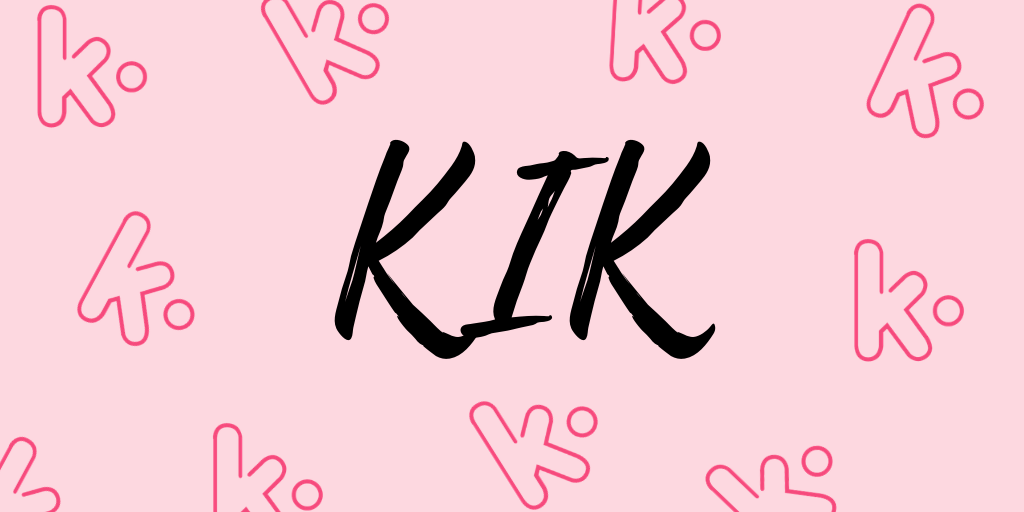 Although the Kik application was conceived as a regular messenger, and not as a sexting application, in fact, many people use it that way. Why did it burst into the top? Its main advantage is anonymity – when registering, you do not need to specify a phone number, all you need is an email. And it's not even necessary to indicate your personal email; you can create an email specifically for registration in Kik. Your username will be your identifier on the network.
Where to find a sexting partner on Kik? There are various forums and subreddits. For example, a forum – https://www.sextingforum.net/ or a subreddit – https://www.reddit.com/r/dirtykikpals/
– Anonymous sexting
– Common messenger
– Sending photos and videos
– You have to look for sexting partners outside the application itself
– The bulk of the women who offer sexting through Kik do it for a money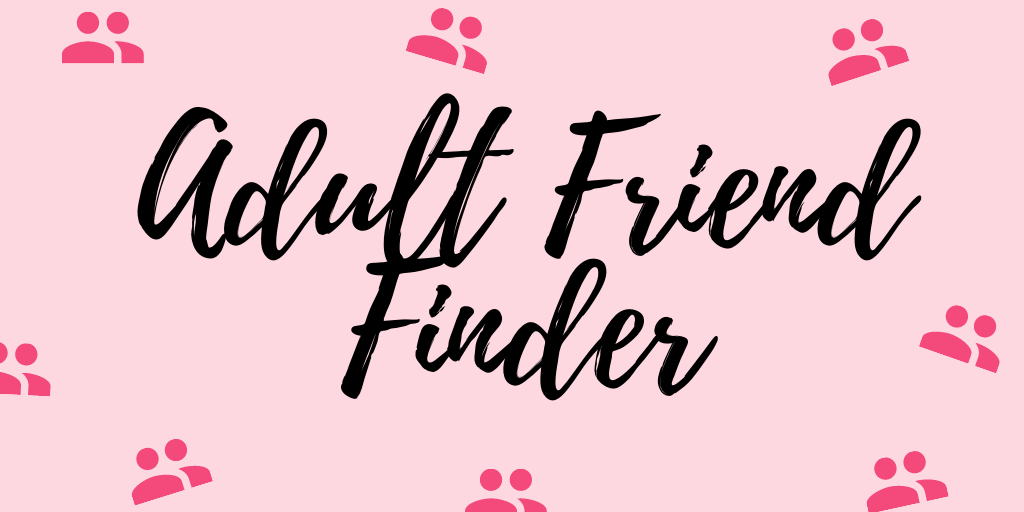 This is not even a sexting service, but a social network for adults. A kind of Facebook for adults. Each profile contains detailed information about the user: their whereabouts, physical characteristics, sexual preferences, etc. You can upload photos and videos to your page. On this site you can find a person not only for virtual communication, but also to meet in real life. But everyone loves the hot conversations and flirting that goes on here, too. 🙂
– An open and sex-positive community
– Search for people near you
– There is a fetish filter
– There is an iOS application
– Very limited functionality if you are not a VIP client
– Intrusive email newsletter from the service
4. Adult Chat (www.adultchat.net)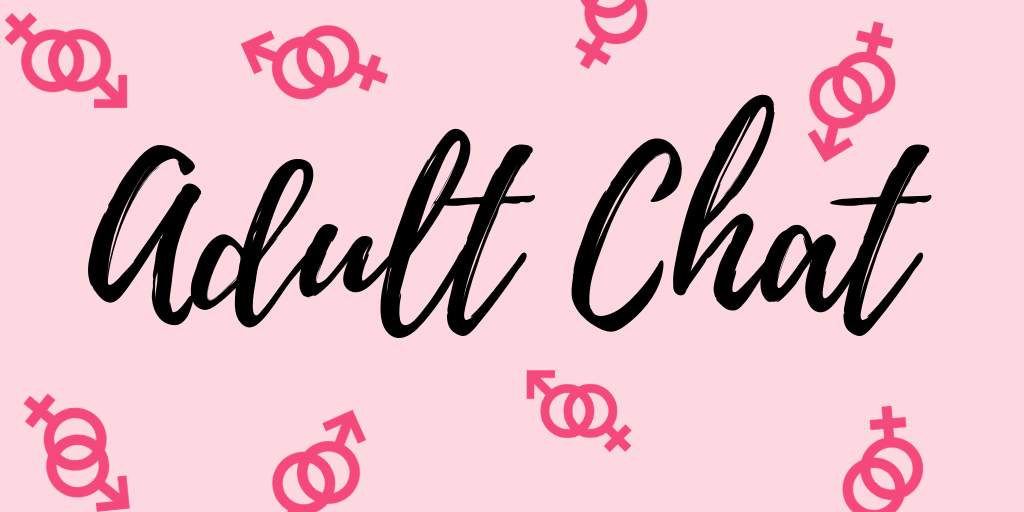 Classic sex chat dating that goes back to 1998. There are separate sexting chat rooms, but at the moment when I was in the chat almost all of them were empty. People prefer to communicate in general chat and in private messages. A clear and logical interface does not make you think for a long time how everything is arranged there, and you can start chatting immediately.
– Live chat (400+ people online)
– Intuitive interface
– easy to find a partner for sexting (at least as a woman)
– You can send photos, audio, and video files.
– A bunch of ads from chat bots both in general chat and in private messages
– I would like a separate application for Android
A little tip: Close the browser tab with this site if you do not plan on returning to the chat within a couple of hours. My IP was blocked for a month after I left the browser tab open for a weekend. I don't know what was the reason for the block; perhaps it was an automatic ban for the suspicion that I was a bot since I was online all day and night.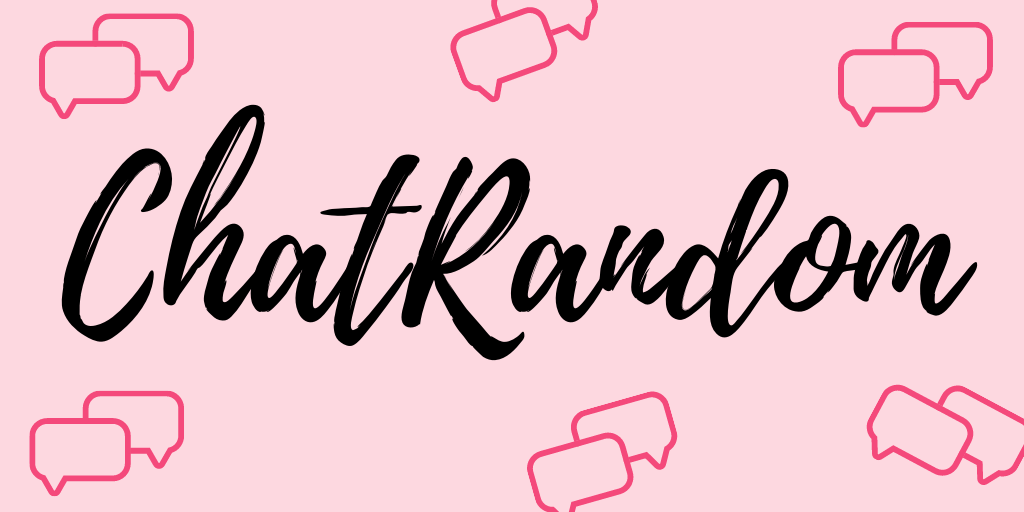 Do you like to see your partner while you sext? Then Chatrandom is for you. As the name of the service implies, you will be connected with a random partner. All you need is a modern phone, laptop, or PC with a webcam and microphone.
You can choose the gender you are interested in, as well as connect to pairs.
It is possible to choose a chat room according to your interests; when you select this, the number of people online with whom you can chat is displayed. There are chat rooms for gays, bisexuals, shemales, lovers of role-playing games, or you can even just chat with political fans. But I don't understand why they want to talk about politics in adult chat. Is this some new kind of fetish? 🙂
– It is not necessary to register, i.e. provide your personal data (email, phone, etc.)
– No spam
– There is a mobile application
– The ability to connect to users from certain countries
– You can apply a mask filter to your face
– In order for you to be connected only with girls, you must pay a fee, otherwise the guys have a high chance of seeing men's sausages 🙂
– Although the possibility of only text chat is allowed, be prepared that without a camera no one will communicate with you. Not a single guy wanted to chat with me without a running camera.
What sexting apps and sites have you tried? Which one is your favorite? Tell me in the comments.