Feeling annoyed and sad about the upcoming winter holidays? Already hate people who post photos in those ugly couple sweaters with deer? Don't worry, you are not alone. And this year, even more people will feel lonelier during the festive season because of the lockdown. While sitting at home under lockdown, it is much more difficult to meet someone to spend Christmas together, isn't it?
I decided to figure out where this heightened sense of loneliness comes from while holidays are approaching, and what those who are quarantined should do to have themselves at least a bearable little Christmas and New Year night in 2020.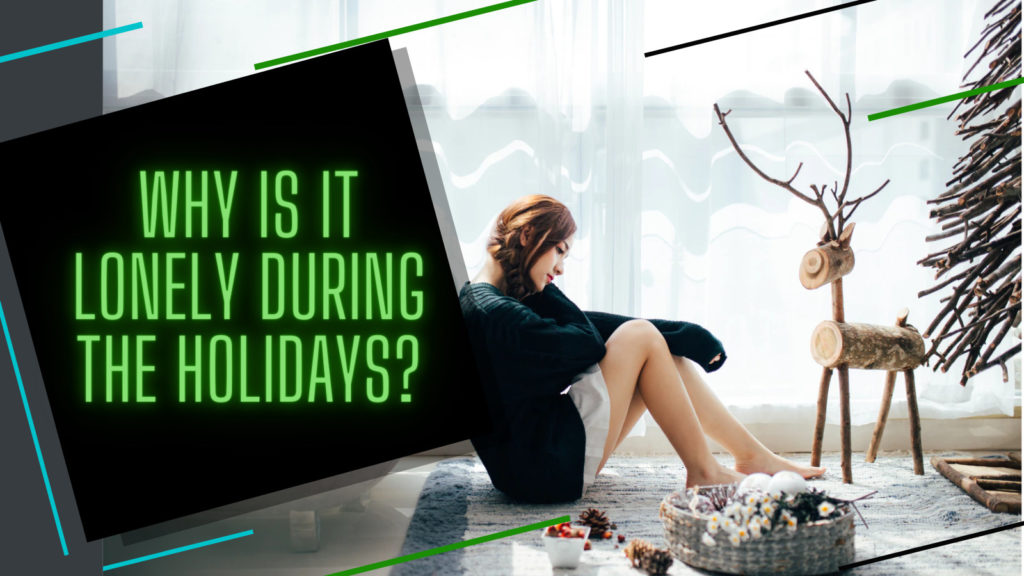 People are embarrassed to admit that they will spend the holidays alone
A survey conducted in the UK two years ago found out that 17% of men and women over the age of 18 admitted that they feel even more alone than usual during Christmas. And almost 40% of respondents (already from another study) were embarrassed to admit that they were lonely during the Christmas holidays.
It's a shame to come to friends and parents without a date, it's embarrassing to answer questions about why you have broken up with your ex. It's a shame to admit that you have no festive mood at all. It is a shame to envy those who celebrate the New Year with friends or loved ones. It's embarrassing to open your favorite video on Pornhub instead of kissing someone to the chimes…
Many even hire fake dates on special sites to spend holidays with them, bring them to their parents, or go to a party together. Anything, just not to feel lonely and not to answer a million questions from your family why didn't you bring anyone home for Christmas.
Why do we feel more lonely during the festive season?
Christmas is always about winter magic. The holidays are associated with fun and family dinners. Many people start decorating the Christmas tree already at the end of November, buy the most beautiful toys, plan the perfect holiday with their loved ones … And Jingle Bells, playing literally from everywhere, only warms up the anticipation of Christmas Day. But there is also a large number of people who feel even worse with each Christmas song.
So why do so many feel deeply unhappy during the holidays? Psychologists provide several answers:
A whole advertising campaign has been launched around Christmas, which starts at the end of November. Those who already know how and with whom they will spend the holidays are looking forward to them. But those who do not have a beloved one begin to quietly hate this holiday, and the more they hear about them, the lonelier they feel. We seem to be obliged to be happy about the Christmas season, but it is far from always really possible to have something to rejoice at.
Family holiday stereotypes
Christmas is always considered a holiday to be spent with your loved ones. The older we get, the clearer it is that this is not only about parents, but even more about girlfriends/boyfriends/husbands/wives. On usual days, we may clearly understand that not having anyone special right now is normal, but on Christmas, looking at other happy couples, we feel like we're lonely outcasts. Plus, festive sex is a separate kind of pleasure that is not available if you have no date and no plans for a party with strangers.
The perfect picture of the Christmas holidays
Expectation: a few glasses of champagne, a sexy Santa costume, you have sex all night by the fireplace on a blanket, a decorated Christmas tree is blinking in the corner, there are gifts under it and snowdrifts outside. Reality: you are sitting alone in front of the TV, go to bed early, and only the services you are subscribed to greet you. Not surprisingly, you may feel even more lonely than usual.
Your parents' gentle inquisitions on your love life
"Why didn't you bring anyone to us? So, you're still single? What are you going to do? It's Christmas, after all!" Our relatives are not very tactful, are they? Yes, they love us and worry about us, but with each such question from parents, it only becomes even worse. Mom, I already know I'm not getting any younger, stop it, please.
"It's another year without sex, without promotion at work, and my friends got married and had a trip to Bali …" Yeah, such thoughts do not make you Christmas happier, especially if there is really nothing to feel happy about. In addition, most of us don't work on the holidays, and we have time to think about where we are, what we want, and so on. And we do not always come to pleasant conclusions.
We are left alone with our thoughts
Lonely people are uncomfortable guests. If you have friends who are already married or in serious relationships, you know what I'm talking about. If you are single, you are less likely to be invited to home parties, where everyone comes with their "plus one". A few years ago, you were dancing at a New Year's party in some great night club with your friends, and this year, they will spend the holidays with their girlfriends, wives and maybe even children? Yeah, there is little fun.
As a result, singles stay at home and feel even more lonely because everyone around them is having fun with their loved ones. And there are also tear-squeezing brand ads that are shot every year. Many of us are waiting for something special at Christmas, nothing happens, and we get even more upset.
Holidays during the lockdown: another reason to be lonely and sad?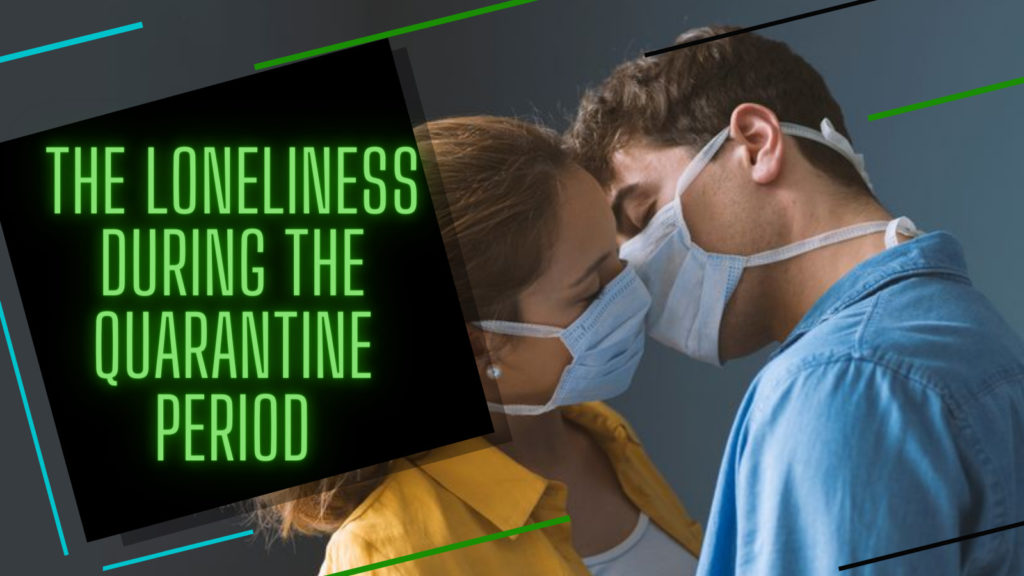 Scientists wasted no time and, of course, have already conducted surveys about the feeling of loneliness during the quarantine period. As expected, most feel more lonely than usual. Many will not be spending the holidays with their families this year. Many broke up during the lockdown. And they haven't found a new date either, because how can you go on dates when it's a curfew, you wear masks and can't sit in a cafe? Sex with random strangers is also questionable, except for asking for the results of a PCR test in advance.
This year, even more people will feel lonely during the holiday season. Moreover, it is absolutely impossible to make plans for this winter, everything changes on the go. In many countries, all entertainment will be closed, with no fairs and X-mas trees. No corporate events and New Year's parties in the clubs. This means that there will be no random acquaintances and sex as well.
And if you are now thinking "come on, this is just another day, why do they feel lonely at Christmas?", then here are the statistics, 1 in 10 people who spend the winter holidays alone thinks about suicide. Not funny at all. 
What to do for the Holidays in 2020 if you're lonely?
First, don't rush to find yourself a date for the holidays. I know how it usually goes: you understand that Christmas is coming, everyone will celebrate it with someone but you have nobody, and you write to your ex or just a guy or a girl with whom you would not even go for a coffee in another situation. Just don't please! The next morning it will only get worse and even sadder. Moreover, this year, it is better to distance ourselves from other people, on the contrary.
Here are some things you can do to cope with loneliness during the festive season:
Think about the holidays as a time to take care of yourself and everyone around you.
Order delicious food, do your favorite cosmetic procedures, make a rearrangement at home – after all, the environment affects our mood greatly.
Don't force yourself to enjoy Christmas
If you feel bad about the very fact that the holidays are coming and you are lonely, decorations and Jingle Bells may go to hell! Don't buy a Christmas tree, don't hang fairy lights just because "everyone does". Don't expect too much, let these be ordinary days for you.
Don't promise yourself anything this year
2020 has shown that it is pointless to plan something for the year ahead. The less we plan, the less we get upset then because of the discrepancy between reality and expectations.
Find sexual entertainment online
his year, a huge variety of services have appeared that allow you to find someone to chat with, meet, flirt, and even have virtual sex. Lying on your bed with a glass of champagne and sexting with a hot stranger on Christmas or New Year's Eve will leave no room for loneliness. There are even sex games for smartphones where you can choose an avatar and do whatever you want with other players. For example, the Yareel app. Why not start the year by exploring your sexuality?
Although it may seem that everyone in the world has a couple and great plans for the Holidays, except for you, there's nothing near so. It's okay to feel lonely or sad right in the middle of the New Year's celebration. It's okay to be single and not to have holiday sex. And this year, there will be even more melancholy – and this is also normal. Just find an activity that will relax and delight you during the holidays, add a little modern technology and services for communication – and the winter holidays may not seem so bad.