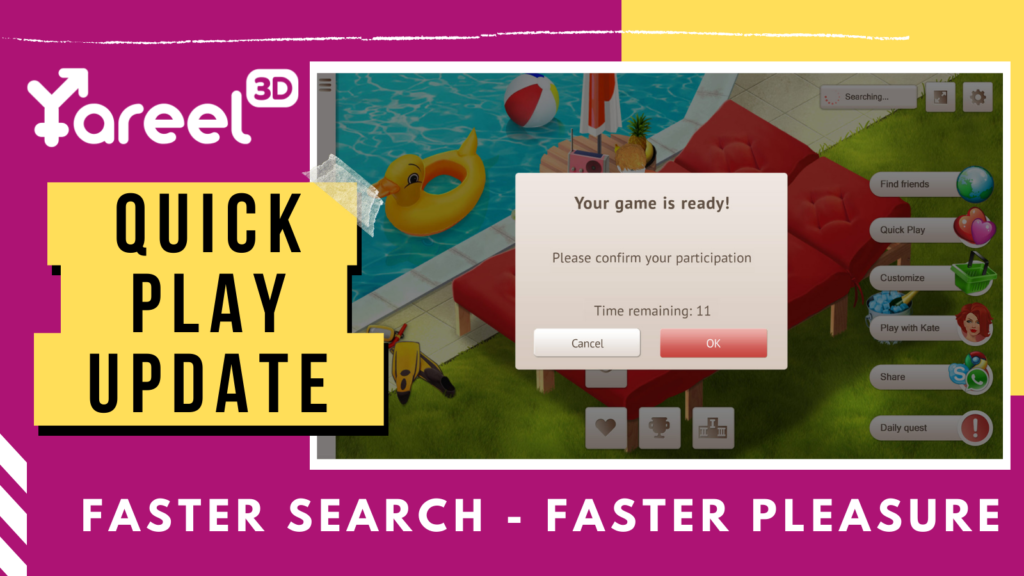 According to our statistics, a large number of quick games fall apart before they start. We think this is because one of the players either does not know that the game has started and closes the tab, or he is distracted from the game and does something else at this time. So we made a  mechanics called "Match" for the beginning of the game. Now before you start a quick game you will receive a message to make sure that all participants have kept their intentions to play.
You need to confirm your participation in the quick game within 15 minutes by clicking Ok. If the game did not take place, then:

1) The player who refused the game or chose nothing will be placed at the end of the queue for a new search.
2) the players who have confirmed the game will get priority in a new "Match".
Please upgrade to version 123, otherwise Quick Play will not work.
You need to update:
1) if you play via the Windows app or old versions of IE. You can play via browser (check the latest version for your browser).
2) if your Yareel app version below 108 on Android. You need to uninstall the application from your device, download the new version, and install it.