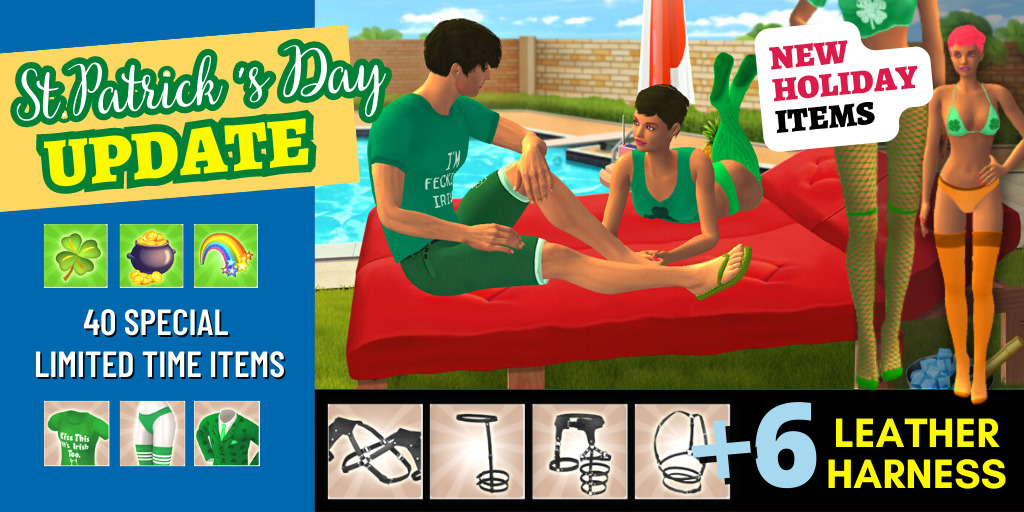 We wish you all the luck of the Irish this St. Patrick's Day! May you find lots of gold and berries at the end of your rainbow this St. Patrick's Day!
Harnesses are the sexiest erotic lingerie way to add some sensual spice to your life. Take your kinky BDSM Bondage clothing drawer to the next level.

New items for Sexy Irish girl outfit. These items will be available in the store for a limited time.

You know you always look good in green, don't you? Let's choose a new holiday outfit and send a greeting sticker to a friend. And then let's party in the bar like a real Irishman!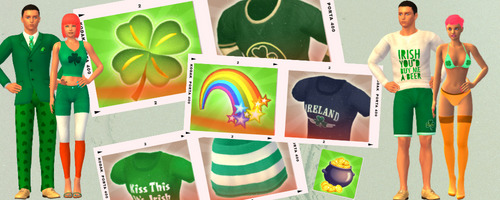 Enjoy a Happy St. Patrick's Day!