Spice up your sexual life using the best apps for adults!
I found out there are many amazing sex apps that can help to diversify sexual life. Many of them really helped me to return chemistry to my relationships. Suddenly, I felt that intimate connection with my man became boring and monotonous. Hopefully, smartphones with the right apps can change the situation. I decided to share my experience with all of you. I listed the most popular and useful sex applications that you can download on your phone and use anytime you need fresh emotions. Some of the apps are developed for couples. Others are useful for single persons. I'm sure you'll believe many of them may be of interest to you. Read about the top-class apps for adults, follow the links, download the most appropriate of them, and enjoy!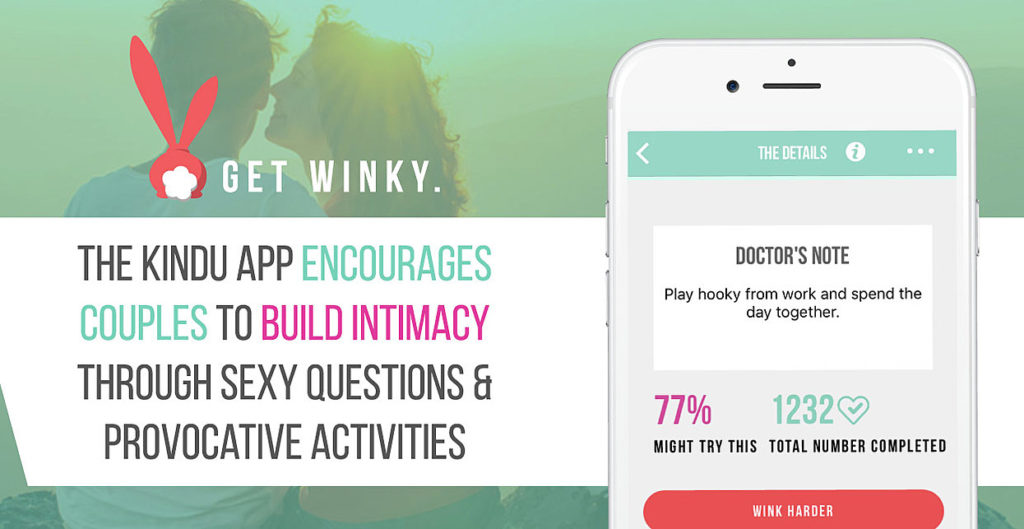 Kindu helped me to start the dialogue about a few taboo things with my partner. We both were too shy to talk about rimming (I mean anilingus) and anal sex. It sounds silly, but only this app helped us to move to the next level of our sexual relations.
Kindu can be used by lovers who are sitting in the same room as well as if they are in different parts of the world. There are some wildcards with tasks or questions. Of course, all of them are about sex. If you don't find an appropriate wild card in the pack, you can create your own for the partner. Create an idea card at ease! You can get extra packs like Daily Deck, Celebration Packs, or Showcase Packs if needed.
Download Kindu to have a special adventure with your lover. You'll be surprised a lot, I promise you!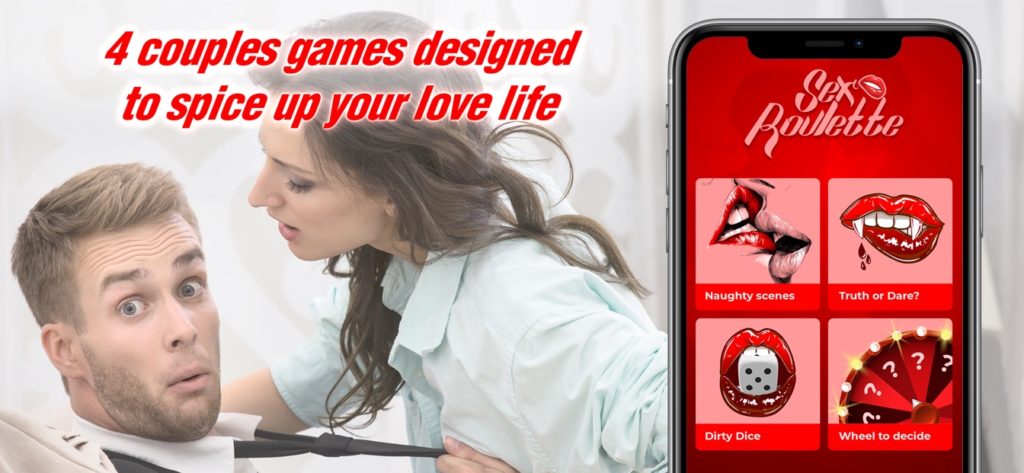 Sex Roulette is a very cool application for couples you can install on your smartphone. I like it a lot as well as my partner. This app contains such games like Naughty Scenes, Kama Roulette, Sexy Dice, Truth or Dare?, Dirty Never Have I Ever. Each of them can make your sexual relations better. Dirty content will feed your hunger for naughty talks and actions. Follow the rules of each game together with your lover and have an unforgettable time!
Naughty Scenes will help you break the routine. There are three available modes of sexy scenes: "Get me going", "Unleash", and "Fantasy to reality".

Kama Roulette will bring you necessary inspiration in the bedroom. Discover new Kamasutra sex positions and try them with your partner!

Sexy Dice give you crazy challenges with time limits. All of them are about something dirty. We found new erogenous zones with my man while playing this game.

A Truth or Dare can be played by couples or in groups! Finally, the darkness will turn to light. Be careful talking about your dirty secrets 😉
Sex Roulette gives couples the reasons to try new sex positions or to talk about some nasty things. If you think you or your partner are too modest to play such games, you're wrong! Try this app tonight and you'll not regret it. Develop our intimate relationship and get new experience.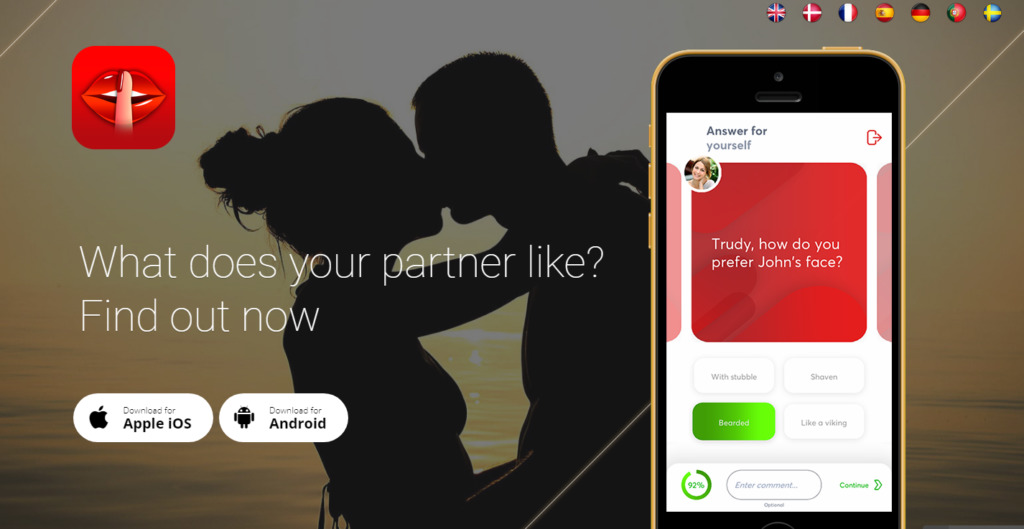 Another sexual app I can recommend you is named iPassion. The app is pretty simple. You secretly answer a few sex intimate questions. Then your partner reads the same questions and should guess your answers. The game demonstrates how close you are with your lover. Also, the application gives the couple the icebreaker to talk about sex.
When I tried it with my man, we laughed and wondered a lot! We both discovered a lot of new things about each other. Of course, we didn't guess even the half of answers )))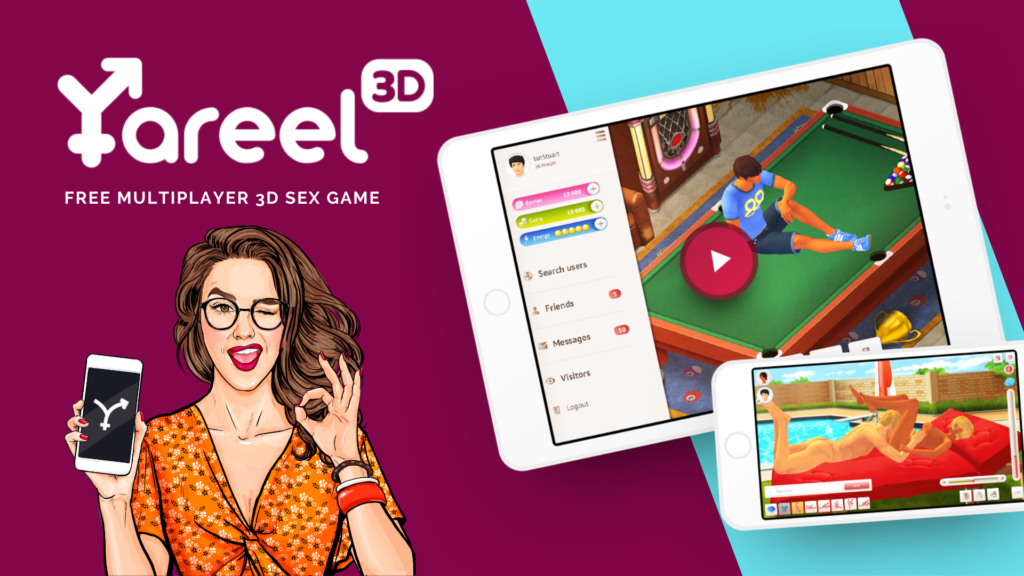 One of the best sex apps is the Yareel. I can describe it as a 3D dating game with online users. Its main advantages are meeting real people, chatting with them, and having virtual sex. Have a special connection with someone who has the same sexual preferences. This person can be from your city! After virtual sex, you can meet in real life and have some fun!
Yareel allows you to create a 3D character that represents you. Choose language, gender, and sexual preferences. Upload your pictures to the profile if you want. Now you can search for online players and meet them in the virtual world. There are a lot of clothes, lingerie, sex toys, locations, types of sex, various caresses, and fucking positions. Explore everything by yourself!
This exceptional game will bring you a new experience. There is nothing similar on the web. I really recommend Yareel to everybody! Realize your wishes thanks to this wonderful app.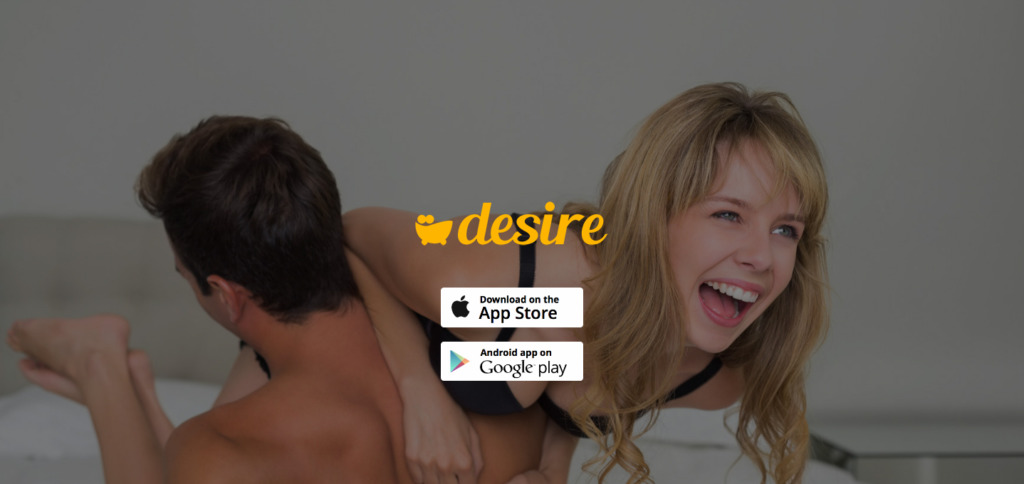 Desire is a great app for couples, too! You can give your partner some tasks to complete. If he does it, he gets points. Also, partner can decline the task. There are a lot of awesome sexual dares to choose from two different categories "Roleplay and Fantasy" and "Dress Code." But also, you can create your own challenges.
Desire gave me the chance to test my partner's kinks and limits in sex. Of course, it gave a lot of challenges to me. To be perfectly honest, I declined a lot of dares ((( Anyway, I don't consider myself the most lustful person in the world. I recommend this app because it is simple and challenging. Make your relations hotter thanks to Desire.
Dirty Dares – Sex Game for Couple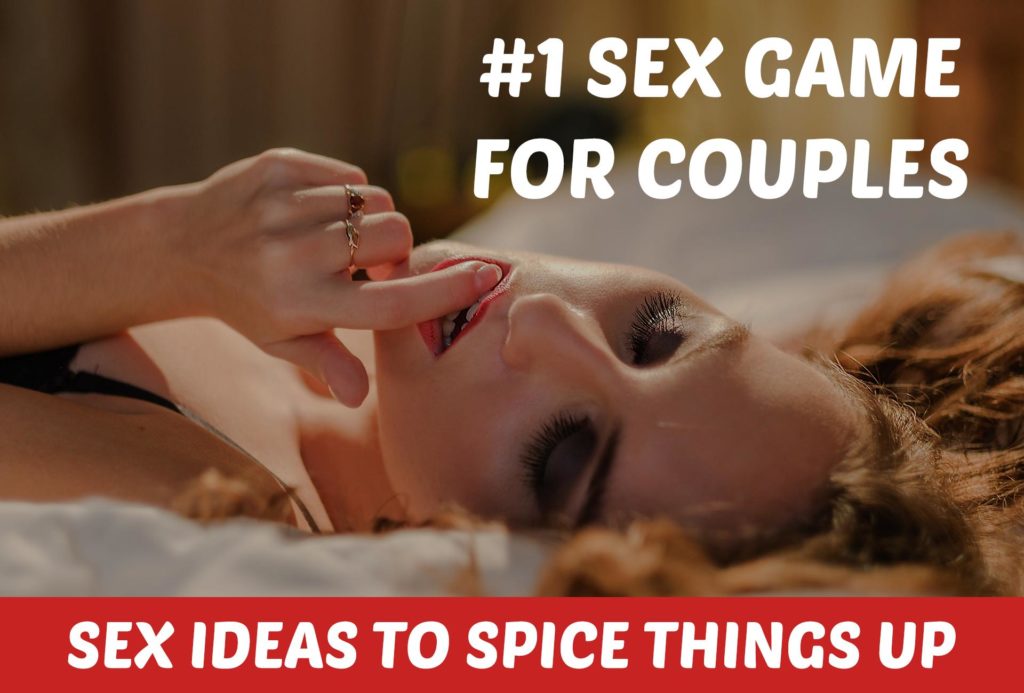 Another hot intimate app for couples is called Dirty Dares. It allows two or more players. It might be a good choice for a party. This game is suitable not only for straight people but also for gays and lesbians. Another advantage is that you can play without Internet connection.
The developers prepared a lot of naughty dares. This app can spice up your romantic evenings for sure. I tried it multiple times with my man. We had a wonderful experience! We created and customized some dares to make them more appropriate. This app is useful when you are looking for sex ideas or just want to spend special time with your lover (or even friends).
RealGirl – Digital Girlfriend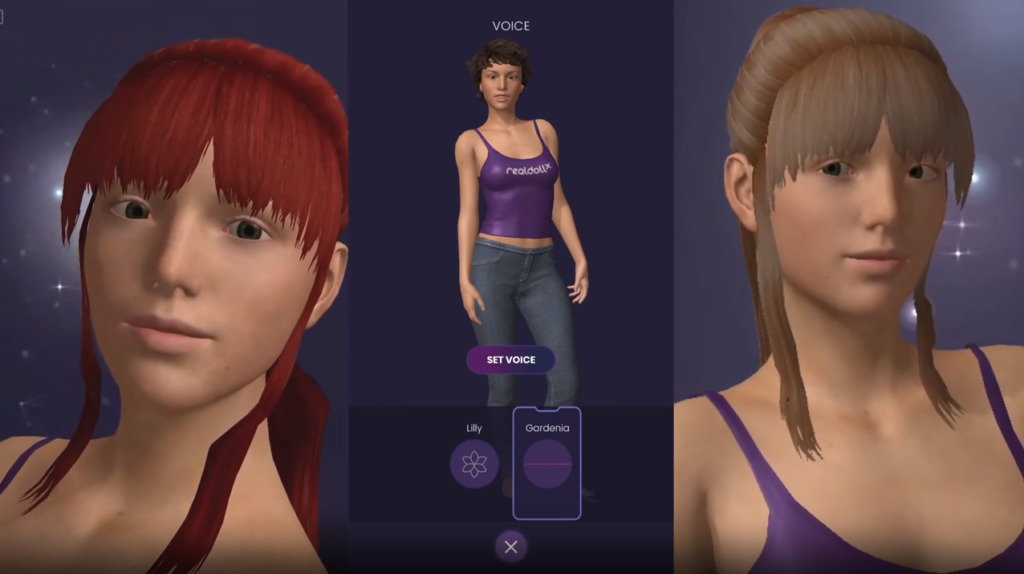 RealGirl is a special app. It looks like a porn game but it is something else. It can help you get rid of loneliness. This app allows you to create your own virtual girlfriend! Isn't it exciting?! Awesome dating simulator has a lot of settings. Make your virtual GF look, sound, and act like a real one.
Everything in this game is even better than you can imagine! AI-Driven Content means that thousands of conversations are very variable and similar to a real. Each virtual girl has her own personality. The combinations of different personal traits cause unique behaviors. I was surprised a lot when feeling that the digital girl is almost alive!
Of course, this app provides high-quality graphics, various clothes to wear, and excellent experience anytime and anywhere! You should try this dating simulator for sure!
A dating app can change your life!
A separate thing to talk about is dating apps. Of course, if you are alone, most of all the previous couple apps are not useful for you. First of all, you should find a lover. People do it online nowadays. There are a lot of popular dating apps but I want to list just a few of them (that I personally used some time). By the way, I found my man in Tinder :))) Of course, now I don't use these apps at all (this is what I tell to my partner ;))
I'm not going to talk about the positives and the negatives of online dating. Of course, sometimes it's better to meet people in real life but not in an app. Besides, there are many people who can't or don't want to search for lovers in the streets and public places. They prefer to use filters and search engines in comfortable dating applications. Okay, let's see what we have.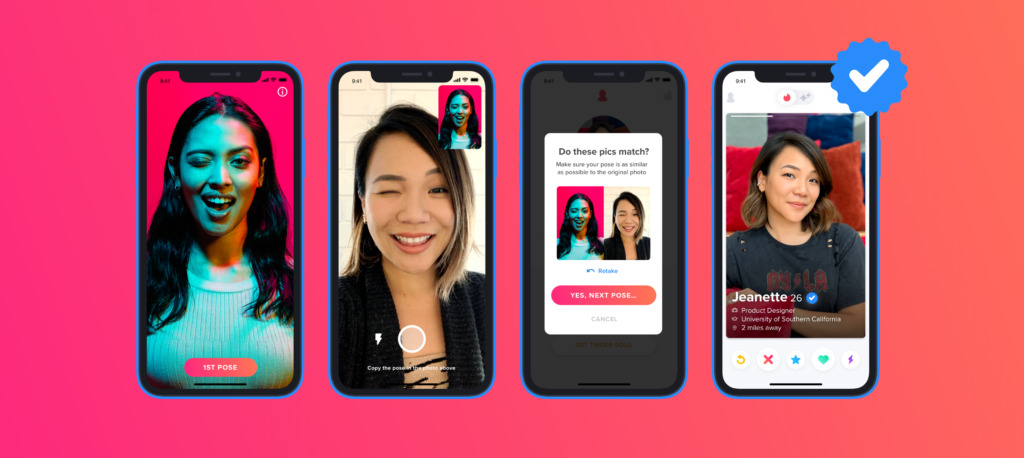 Who doesn't know the Tinder?)) It's the most popular dating app ever! Millions of lonely people are using it to find each other. Download it, create an account, add a picture, and some information about you. That's enough. Now you are ready to search for hot girls or boys. The main advantage of this app is that it searched for people from your location. You don't want to find a perfect partner who lives on the other side of your planet 🙂
Like or dislike all pictures Tinder provides you. If any couples fit, you can have a dialogue in the app. This is a chance to know each other a little bit. If everything goes right, get a date! PROFIT! Of course, not always everything goes perfectly.
Tinder is a crazy dating instrument! If you are alone and need someone, just install this application without hesitation.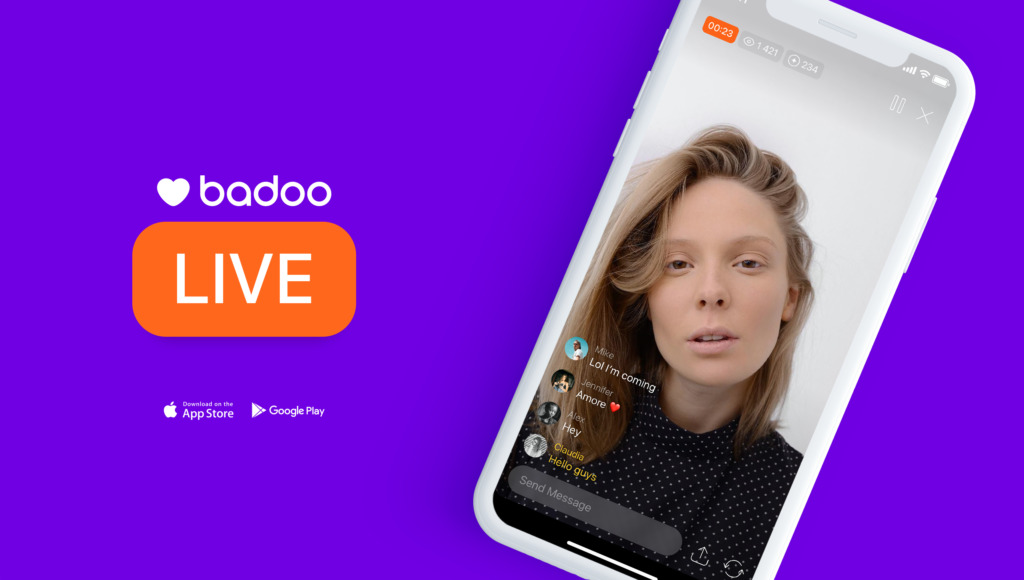 Another wonderful dating app is Badoo! I used it, too, but my experience was not as good as with Tinder. This is not because of the app at all. I met a bad guy who treated me like a whore. Anyway, Badoo is very good for chatting, meeting, and dating new people. This dating application will help you find a lover immediately! It finds people nearby so you can meet singles around you every day. You can have face-to-face video chat with your matches and it's a great feature! You can communicate with verified profiles only if you're afraid of fakes.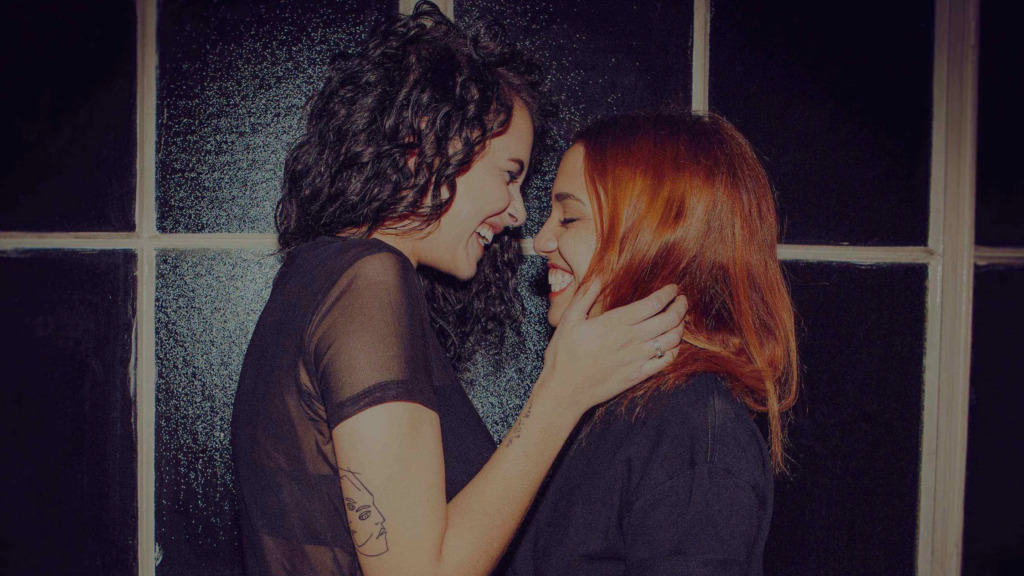 I'm straight but there was a moment in my life when I decided to try something new. I installed the Her application to find a pretty lesbian girl. I was so adventurous! This app really works. Over five million lesbians, bisexuals, and queer people are connected in a huge LGBTQ+ community. I think it's a great idea to make a separate app for more comfort.
My date with a brunette lesbian from my neighborhood was amazing. I'll never forget it! If you want to try something special or find people with the same sexual preferences, hurry up to download the Her!
There are a lot of things to explore and experience
What can I say in conclusion? There are many awesome sex and dating apps. All of them can be downloaded for free. Some extra content may cost something but it is worthy of it. We are living in a century of digital progress. There is no reason to ignore such useful instruments as sex applications. You can diversify your intimate lives, get new impressions, and try something fresh with your partner. Realize your dirty dreams and discover new kinks! I hope my tips will help someone make his or her sexual life better.