Awesome cyber game for adults 3D Sex Villa has the hottest girls and tons of content. Experience interactive sex adventures and control the XXX action.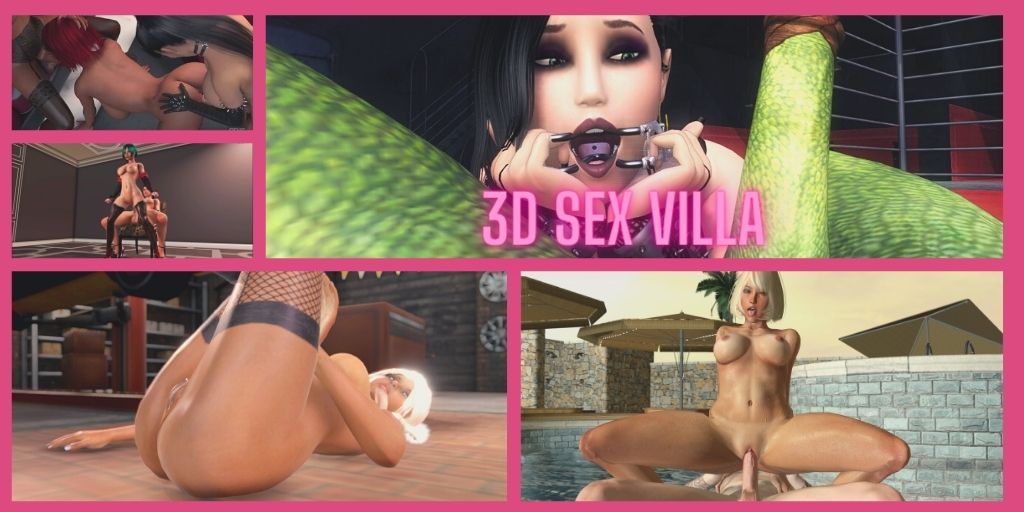 3D Sex Villa is sincerely one of my favorite video games ever! I'm happy to review it for you. This amazing game for adults was released in 2002 (can you believe that?!) This is the best sex simulation game that gives almost endless possibilities to the players. Unforgettable interactive fun with virtual girls of your dreams is guaranteed. So many beautiful girls are available in the game but the most interesting thing is that you can customize them as you wish. The list of parameters is extremely long. You can customize girls from head to toe. Of course, the most interesting part is to customize boobs, pussy, and ass. Also, there are a lot of clothes, lingerie, and sexy uniforms. Okay, your perfect babe is ready for the action! Choose a location from the list and add all the participants you want to see in your scene. You can perform a solo scene or a group sex action depending on your tastes. Make your scenario and enjoy the action! There are many instruments and possibilities that make the gameplay experience unique and addictive.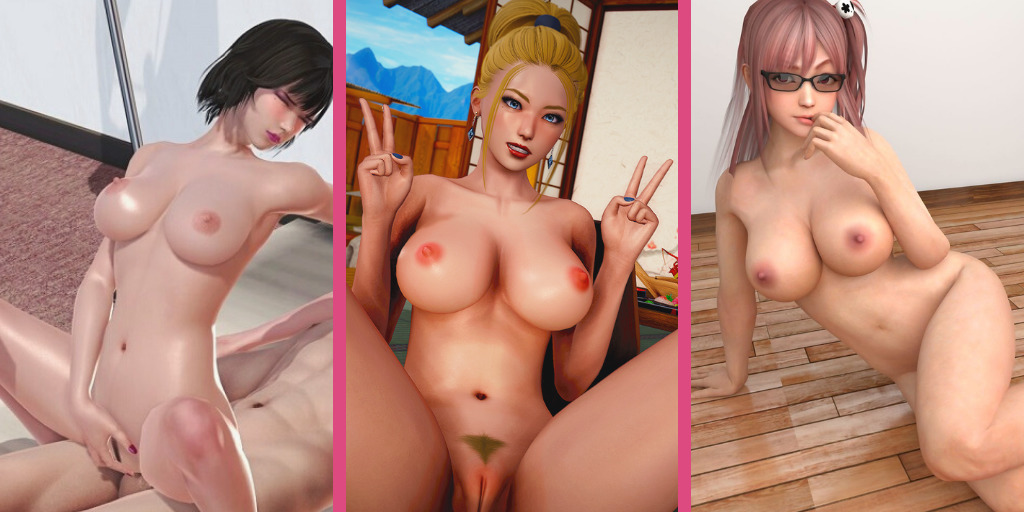 How To Play 3D Sex Villa?
You don't need to be a computer geek or a professional gamer to play 3D SexVilla. It is not about competition, it is about pleasure and relaxation. The customization of your marvelous girls is a part of the gameplay. You will be happy to create a wonderful lady for your upcoming porn scenes. All the details are represented very realistically. You can choose a girl and customize all her parameters: nose, eyes, lips, shoulders, boobs, legs, belly, feet, and all other body parts. This is very cool! You can make a unique chick that fits your tastes for 100% and save the model to play with her later. Okay, she has a perfect body and face. What's next? What you can put on your 3D girl? The list is very long: hats, horns, bunny ears, crowns, glasses, masks, gags, necklaces, blouses, latex suits, cat-suits, bras, pants, pantyhose, and more! Don't forget about the extra content created by the active community.
Now the best part of the gameplay begins! At the right corner on top, you have a little navigation panel. You can turn and zoom in or zoom out the camera as you like. The most comfortable way to do it is by using your mouse. Special Sex Browser window will help you find all available poses, clothes, and sex toys. Scroll the lists to find the most appropriate and exciting things for your 3D babe. You can make a dildo drill pussy automatically. Choose the tempo! If you want to control the action, you can penetrate your girl manually using your mouse or keyboard. You can switch between your models in the lower right corner. The action becomes better when you add more participants. Don't hesitate to do it. Make them have amazing group sex! You can take screenshots and capture video using the appropriate buttons.
Follow the link below to see how the game looks. You will love this gameplay!
(The video is softcore because it's not allowed to show the hottest things on Youtube)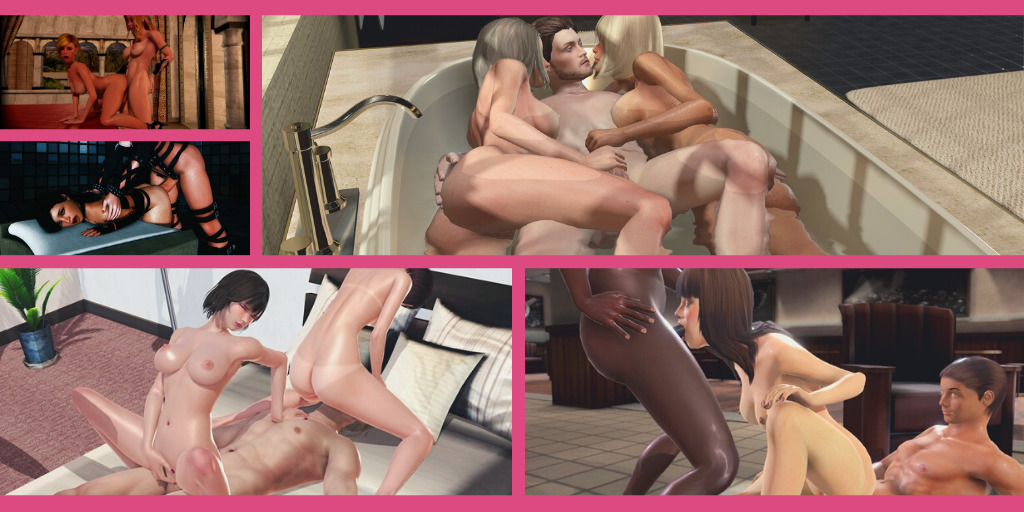 3D SexVilla is a community-driven project. When installing the game and registering an account, you get access to the discussion boards. There you can read a lot of interesting things, tricks, and features from the game. Also, fresh updates and releases are announced there. The most important thing about the community is content creation. So many enthusiastic players add new stuff to their favorite game. You can download it for free and enjoy it. New outfits, sex positions, locations, sex toys, and models are created permanently. And it longs for years! Just imagine tons of extra content that is available with no limits! Get in touch with other players to share your experience, opinions, and preferences. Next step – choose the location. I think it's not very important where your hotties do dirty things. Anyway, it's cool you can enjoy some variety of the environment.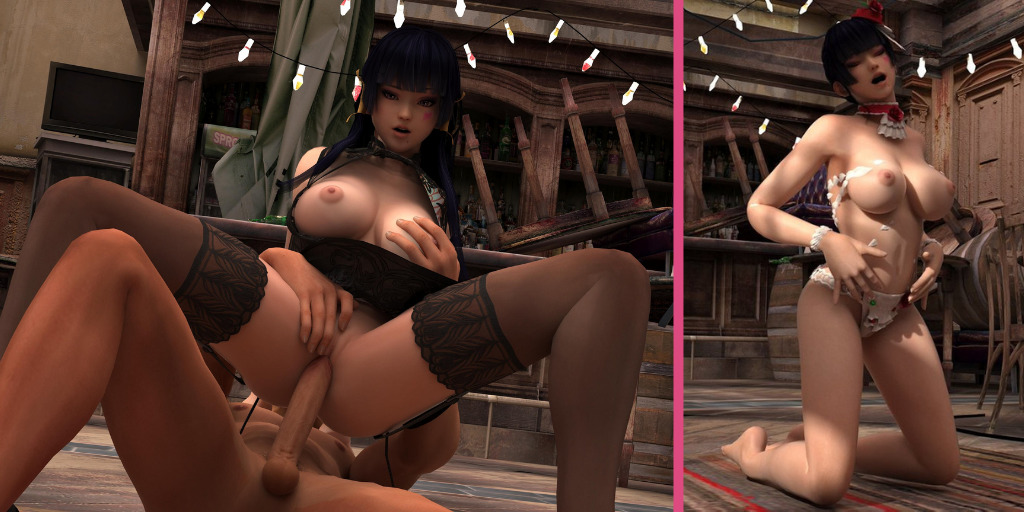 Platform and System Requirements
Platform
3D SexVilla is available on Windows XP, Vista, 7, 8, and 10. It's pretty good support! I hate when a game is available on one platform only and it's not the one you have on your PC.
System Requirements
How powerful your desktop or laptop should be to run the game? The recommended system requirements are pretty low:
Processor: Intel Celeron 1.6 GHz or better;
Memory: RAM 512 MB or more;
Video: 3D graphics processor with 64 MB or better.
If your computer doesn't fit these requirements in 2021, you better make an update 😉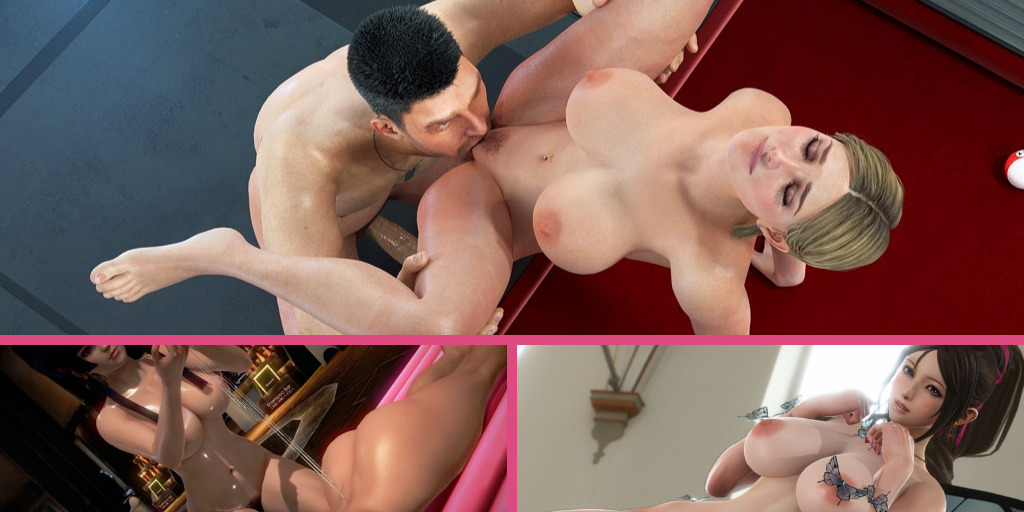 I think many people around the world were happy to discover such a game! It helps to realize all sexual dreams. What can be cooler than the game that allows you to be a porn producer? Probably, nothing. Anyway, I want to list some pros and cons. Don't forget that it's just my personal opinion.
The best sex simulator
Huge community
Endless extra content
Full freedom during the gameplay
Incredible customization
The graphics could be a little bit better
No missions, no challenges, just a sex simulator
No online gaming
Not all platforms are supported
Everyone should try this game by himself to make personal conclusions. This great sex simulator deserves your attention for sure.
Download it and try it for free immediately!