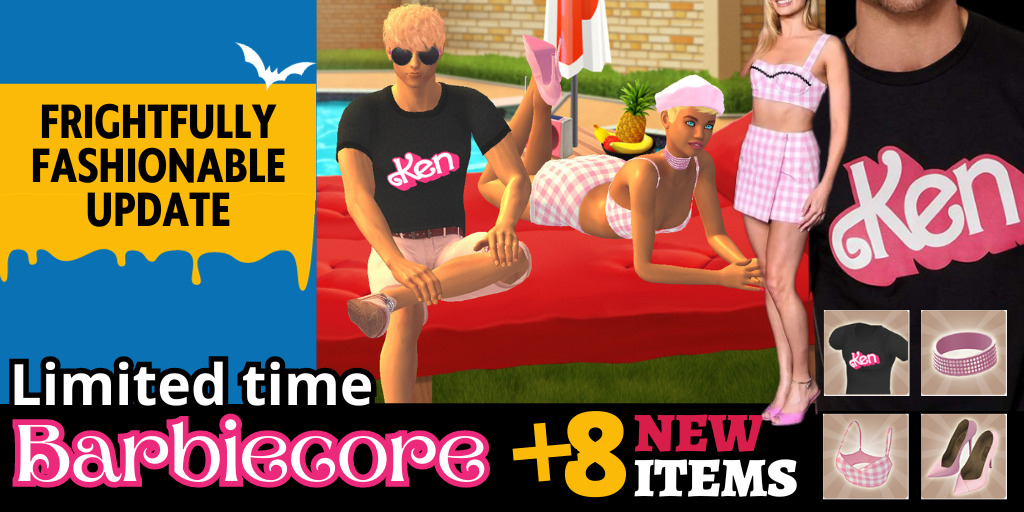 Hold onto your hats (or cat ears, in this case), because the Frightfully Fashionable Update is available now! 👻
Barbicore's Halloween Wardrobe, inspired by the sensational movie Barbie, is waiting for you in the in-game store!
We've got 8 brand spanking new items hitting the game store, and they're only going to be available for a limited time! So grab 'em while you can, because after the next update, they'll vanish faster than a ghost in the night!

Also, we've got over 40 holiday-themed clothing items in store for you, including those adorable cat ears and devil horns! 🐱👿 Trust us, you're going to want to snag these festive fashions before they vanish into thin air!

Get ready to strut your stuff in style this Halloween season because with the Frightfully Fashionable Update, you're about to be the spookiest, sassiest, and most stylish player in Yareel 3D! 🎃👑