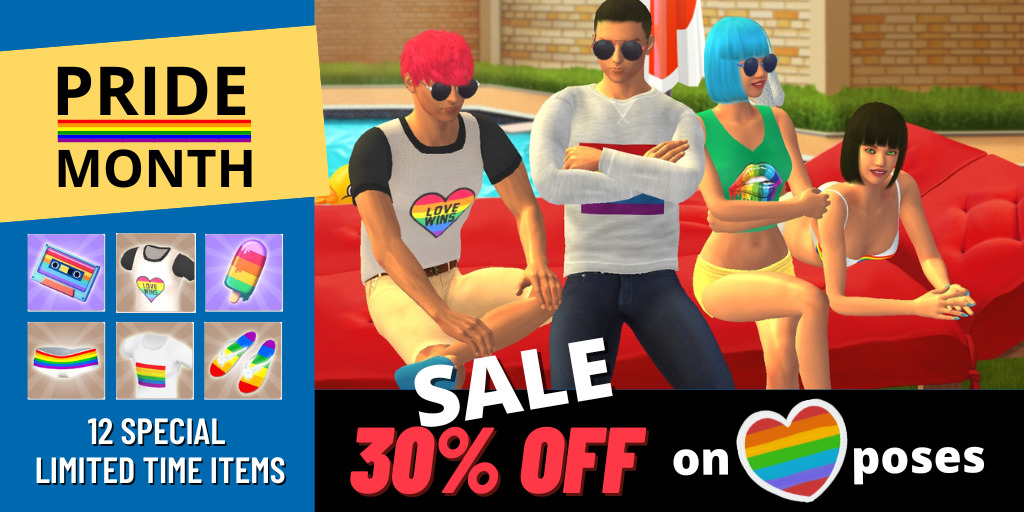 We're thrilled to announce a special update in honor of Pride Month! While we is a little late to the celebration, we firmly believe that it's never too late to show our support for the LGBTQ+ community. Better late than never, right?
In this update, players will discover a vibrant array of 10 clothing items adorned with rainbow symbols, allowing them to express their pride and solidarity. These colorful garments will not only add a touch of diversity to their in-game wardrobes but also serve as a powerful symbol of inclusivity and acceptance.
Additionally, we're introducing two stickers that you can send to your friends, spreading love and positivity.

And we're offering a generous 30% discount on all LGBT poses in the game.
So join us in embracing the colors of the rainbow, expressing yourself, and spreading the love. Happy gaming, and remember, love is love!