Join the virtual world of sexual pleasures 3DXchat. Meet other players for chat and sex. Enjoy the top-class sex simulator with online communication.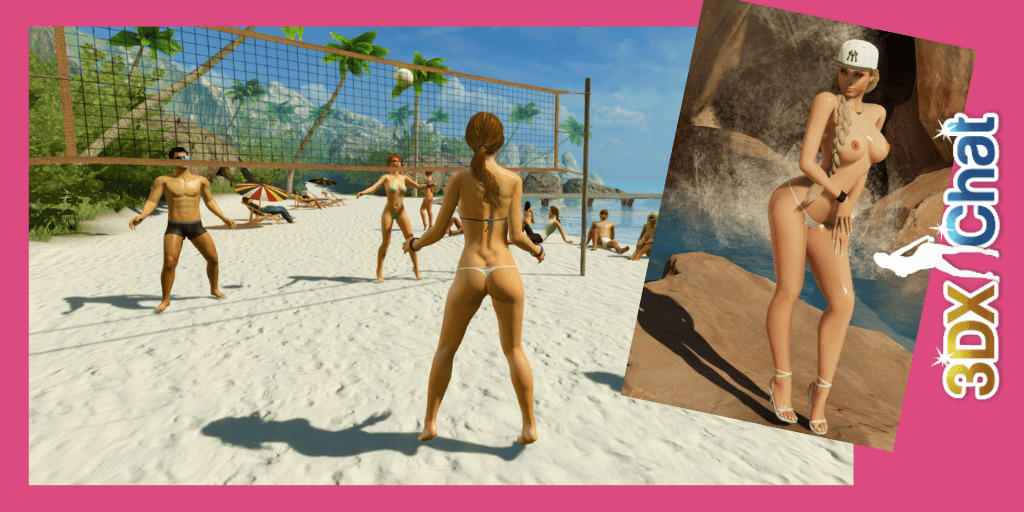 What is 3DXchat Game About?
Welcome to virtual reality! 3DXchat is a wonderful game for adults. You can go to the night club and other places, meet real online players, flirt with them, and make love using 3D avatars. Enjoy active social and sexual lives in the virtual world of pleasure and satisfaction. Get a unique experience of 3D world gaming. All your dirty sexual fantasies can be realized immediately. This cool MMO RPG for adults is highly rated by users from many countries. There is a huge and friendly community that supports newcomers, performs online events and activities, and helps the developers to make this hot game even better.
3DXchat gives you the pleasure of playing a Sims game and of watching porn at the same time! What can be better? Gorgeous 3D girls are not NPCs. They are controlled by real players. This is very exciting! You can chat with other players, find out their sexual preferences, and satisfying your naughty desires together with them.
The game has an amazing design, graphics, and sound. You will enjoy each minute of the gameplay. All the locations are made with love. You will enjoy the environment and soundtrack for sure. The 3D models of boys and girls are pretty realistic. You will get horny when seeing a sexy chick with a well-rounded body. Those butts and boobs are hypnotizing. Muscled boys look great, too. Of course, you are interested in sex scenes most of all. They are represented in an outstanding way! Do you want to receive a blowjob in the restroom of the night club? Do it! Are you interested in a naughty threesome on the beach? The game allows you to perform it? Are you a big fan of the sixty-nine position? Of course, it's presented in the 3DXchat!
It's very easy to play this game. Download and install it on your computer, then register an account. If you have any troubles, the useful links with guides and other important information can be found below. Okay, when all these things will be passed, you can create your avatar and house. Use the huge list of customization options to make an avatar of your dreams. You can switch body shapes, the size of boobs, skin tone, clothes, lingerie, and different accessories. Are you ready for the action?
Choose a location to visit and join other players. My favorite is the night club. When I was playing the game for the first time, I was pleasantly surprised to see a crowd of bright avatars on the dance floor. Slutty chicks and sex-hungry dudes were dancing, talking, and hanging out in each corner. I danced a little bit and joined the chat. There are three types of chats. The general one is for the entire community. The other one is for the players from the same location. And, of course, there is a private chat where you can flirt with someone. So I decided to find an appropriate partner to realize my sexual fantasies with. It was easy. I had a wonderful experience, so why I advise this game to everyone. Many sex positions and live chat with real players make this game incredible!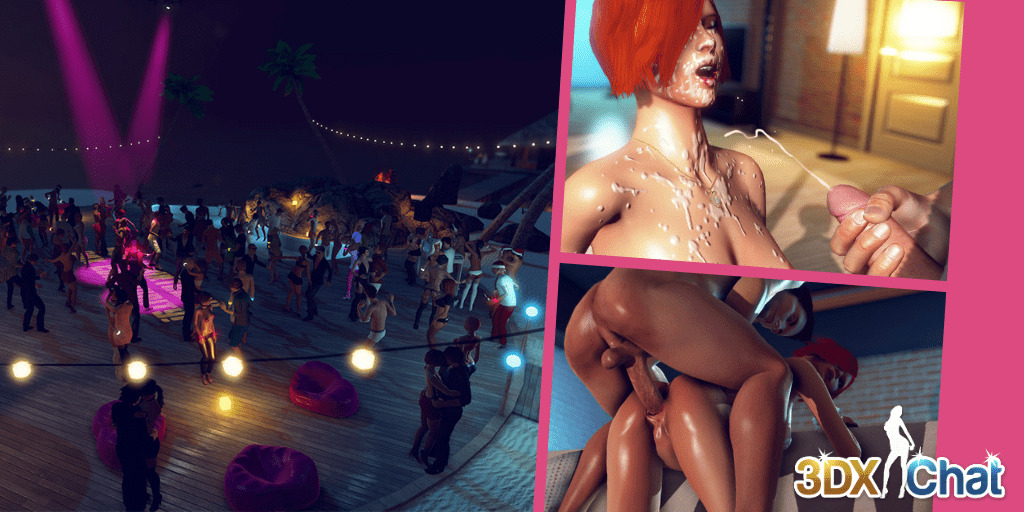 System Requirements
Processor: 2.0 GHz + (3 GHz Pentium 4 or equivalent rec.)

Graphics Card: GeForce™ 6600, Radeon™ 9600 or higher

Memory: 1 GB
Supported Platforms
OS: Windows XP / Vista / 7 / 8

Netbooks and old laptops are not supported
Unique adult experience in a virtual 3D world
Impressive sex scenes
Great friendly community
Many social events
Pleasurable game design
Rare fresh updates
A lot of trolls
Some soundtracks are very annoying
You can download 3DXchat client on the official website https://3dxchat.com/.
Also, a huge 3DXchat community can be joined on https://3dxforum.com/.
There you can find a lot of necessary information. Get all the instructions about how to download and play by reading the information for newcomers. All news and updates are presented in the Announcements section. Join any from many cool events and activities of the friendly community. The technical information is presented on this forum, too. You can help the developers with a suggestion or idea. Also, you might be interested in technical support or the world editor.
3DXchat is not just an adult game. This is a friendly community that consists of players and developers with the same interests.