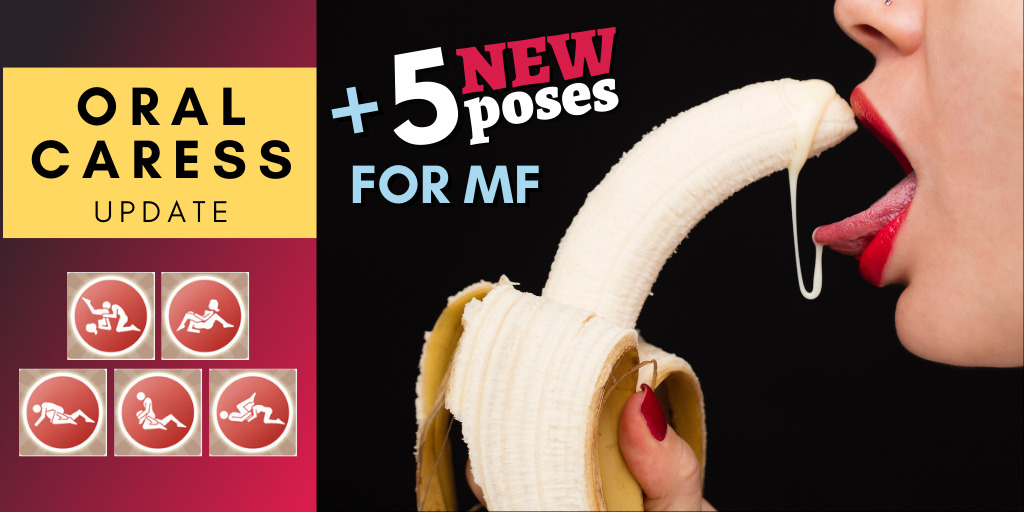 Get ready to explore the realms of passion and intimacy like never before with the Oral Caress update. Brace yourself for an electrifying experience as we introduce five seductive new poses designed to ignite your senses and take your gameplay to new heights.
In this update, we've carefully crafted five exquisitely intimate poses for both male and female characters.

1. Cradled Clam
2. Pie in the Sky
3. Plumber
4. North Pole
5. Southern Exposure
Whether you're seeking to spice up your virtual romance or simply looking for an immersive escape into a world of pleasure, the Oral Caress update is here to fulfill your desires.
All five poses in action can be seen in this video.
Wishing you boundless enjoyment