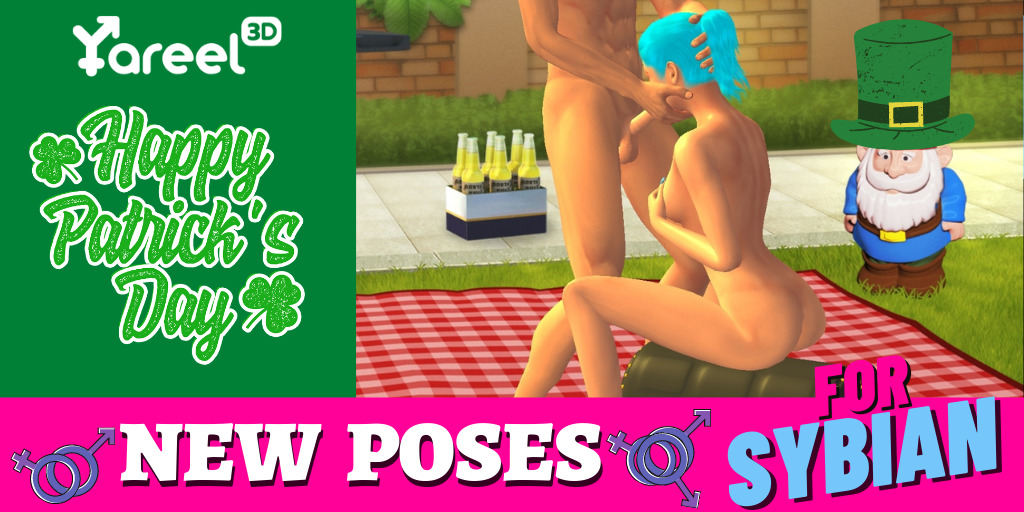 Happy St. Patrick's Day! Great excuse to drink beer in the Yareel Bar!
New Poses available for MF and MFM
See new poses in a short video
To keep luck on your side, don't forget to add more green. 36 limited time special items are already waiting for you in the store.
Get green and get lucky this St. Patrick's Day. Enjoy!
Everyone is a little Irish for this day.