For this day o' love we wanna make our partner feel butterflies! Goosebumps! Magic!!! We want them to feel extra special. And the easiest way to do this? Send the gift. 
New stickers.

The perfect last-minute valentine.
A teddy bear of roses or flowers in a hat box, or maybe just to say what you've wanted for a long time. Or send heart-shaped candy because the most romantic day of the year is already here.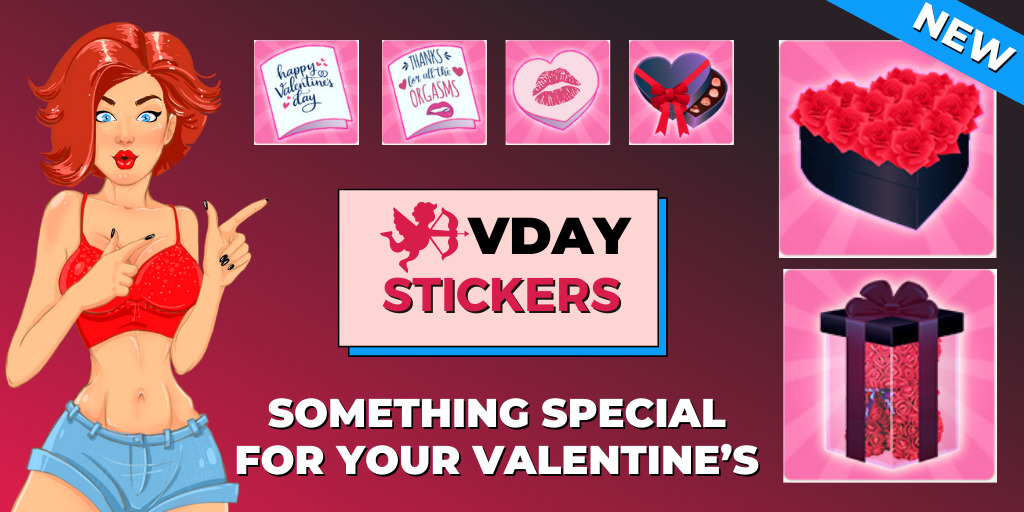 Stockings and pantyhose. New sexy item for her.
No matter how long you've been with your girl – whether it's a couple of days or a few years – Valentine's Day gifts with sexual overtones are at the top. Treat your sweetheart to new items in the game – stockings in three colors or pantyhose. Fishnet Tights are a particularly attractive fetish.

Get Each Other A Valentine's vibe.
Only once a year these special items are available for purchase. 40 limited-time items are already waiting for you in the shop. Don't miss your chance to fill your wardrobe with exclusive items.