Win street battles for sexy bitches in turn-based RPG game for adults Need for Sin. Enjoy cool gameplay, hot fuck-scenes, graphics, and tons of content.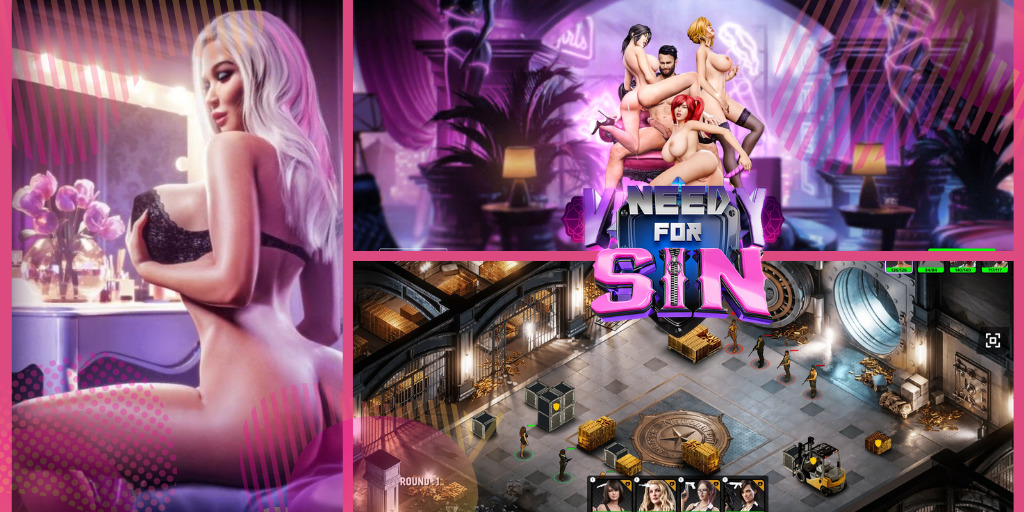 What is Need for Sin About?
The Need for Sin is a turn-based strategy game with RPG elements. The game is about street wars of brutal gangsters and whores. Hardcore fighting scenes and amazing sex actions are presented in a wonderful mix. You have a gang and you should be a smart boss to help it win all the fights and get more control of the streets. The night city is your battlefield.
You are guided by Old Lady. She will help you get out of jail. She will give you missions and tips during the game. She will help you make your gangs the most powerful in the city and ready for any battle. You will fight for the hottest whores in the business. Win the fight to get rewarded with a hottie. Impressive bitches in extravagant outfits will turn you crazy. Their beautiful faces and perfect body shapes are incredible. You will get hypnotized by the look of big round boobs and perfect bubble butts of each street trollop. Hot animated hentai scenes are the most impressive part of the game. Win more fights to unlock more mesmerizing girls. They will strip for you and take part in spectacular sex actions. This is the reward you want to fight for.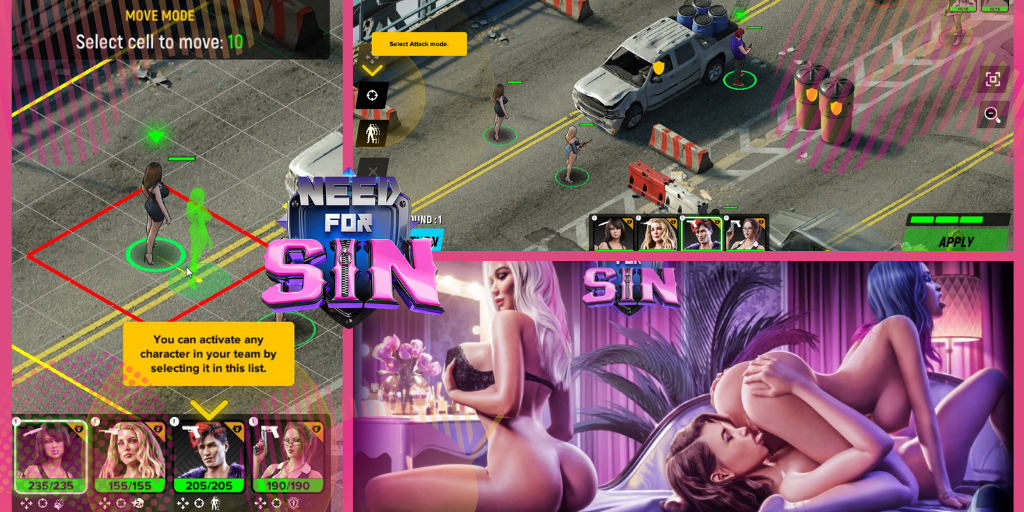 The Need for Sin has a comfortable interface and controls. You can play it on your PC or smartphone. Both versions are optimized perfectly. This adult game is RPG with turn-based fighting. You should be careful and smart before moving your characters. All your gangsters have different skills and parameters. You should keep this in mind. Win the fights, get money, and upgrade your warriors. You can kill the enemies by shooting, in close combat, or by detonation. You can mix the methods to perform the best strategy.
Of course, non-censored hentai scenes will impress you most of all. Many gorgeous girls and sex positions are represented in the game. Each next scene will be hotter and hotter so you will not be able to stop playing!
Don't stop upgrading your gangsters. Unlock new skills and increases the firing range spending earned money and experience points. Also, you can upgrade the guns. Get more points, dollars, and gold in raids, main story, tournaments, and roulette.
This game has a lot of content. That's why you can play it for hours without getting bored. Unlock fifty characters and twenty gangsters, complete sixty missions, and discover ten maps. The number of available guns, cars, ammunition, and armor will impress you a lot.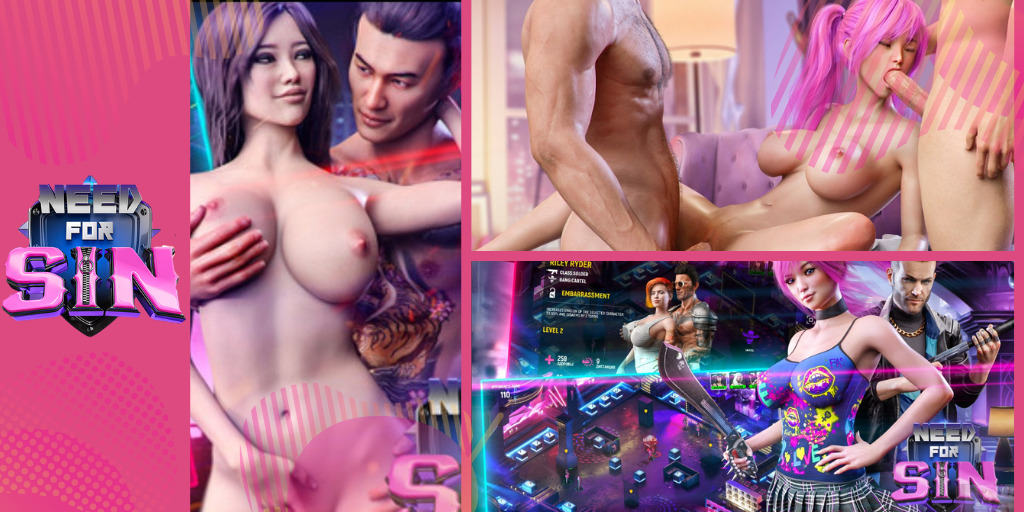 The Need for Sin is a bright game with well-animated sex scenes and great actions that can impress you a lot. All the characters are realized very realistic. This adult game will amaze you with its violence and sex scenes. The soundtrack is amazing (usually, such kind of games have shitty music). Music, sound effects, and voices will help you get the best experience while playing.
You can play this awesome game on an Android smartphone or PC/Laptop (Windows, iOS). The developer company requires creating an account to download and install the game. Then you can play for free.
You can play on PC or smartphone
Tons of content
Awesome RPG game for adults
Excellent fighting mechanics
Amazing soundtrack
Most of the girls are clothed
You should register on the site to get the game
Too much fighting, too less fucking
You can get all information about the Need for Sin exclusively on the developers' official website https://erogames.com/.
Download the mobile or desktop version depending on your preferences. Your game progress is related to your Erogames profile. It means you can switch the devices without losing anything. The Need for Sin can provide you with 50+ hours of outstanding gameplay! Enjoy it now!