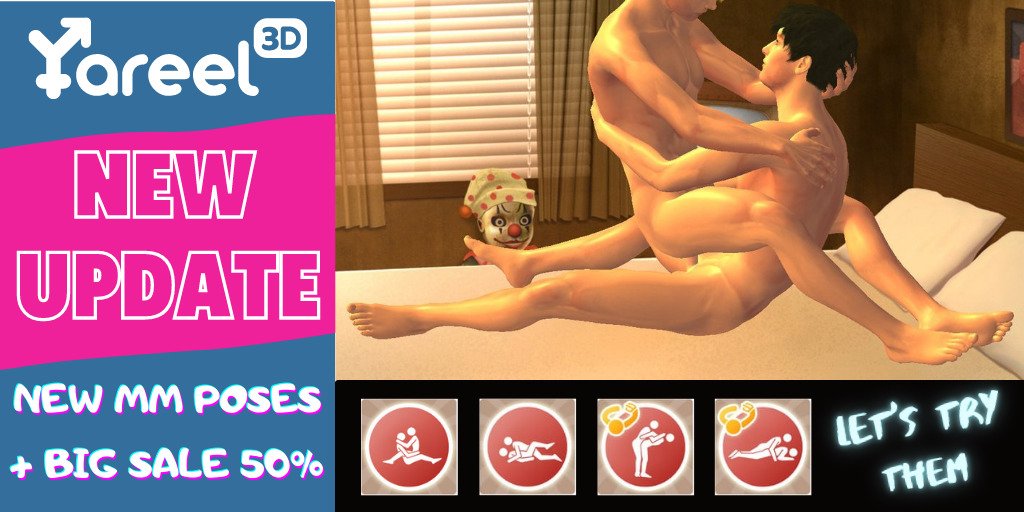 The basic mechanics of gay male sex remain a mystery to many. But assuming that 'gay men have their own way ' is nothing more than a mistake. Men have missionary sex, doggy-style sex, cowboy and reverse cowboy sex, too – and they are all pretty good. Those sexual positions, naturally, aren't the only ones that guys can enjoy with each other. 
We wanna give all our players the opportunity to enjoy a process. In the New Update, you can have real gay sex parties using the new MM poses: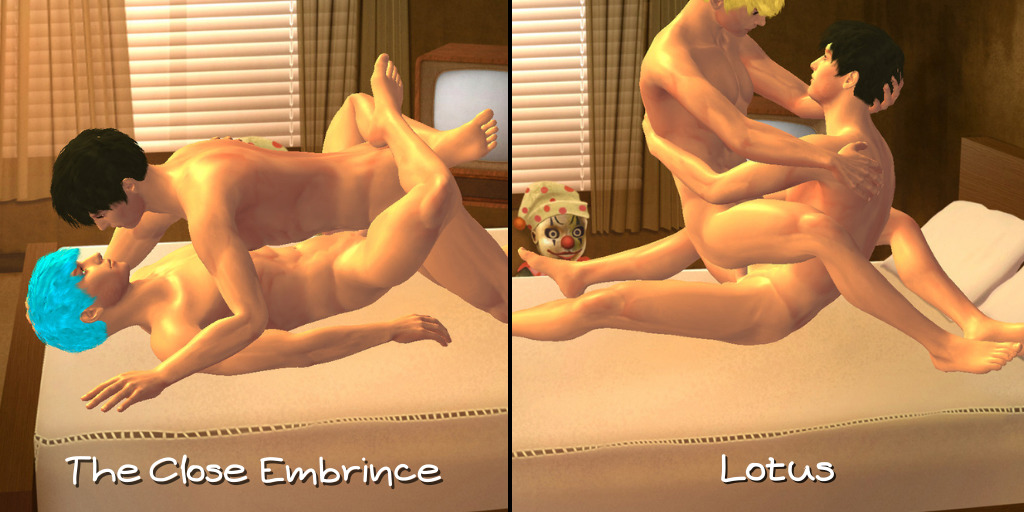 BDSM lovers will also have something to do. We've added two new gag positions. Variety your pleasure: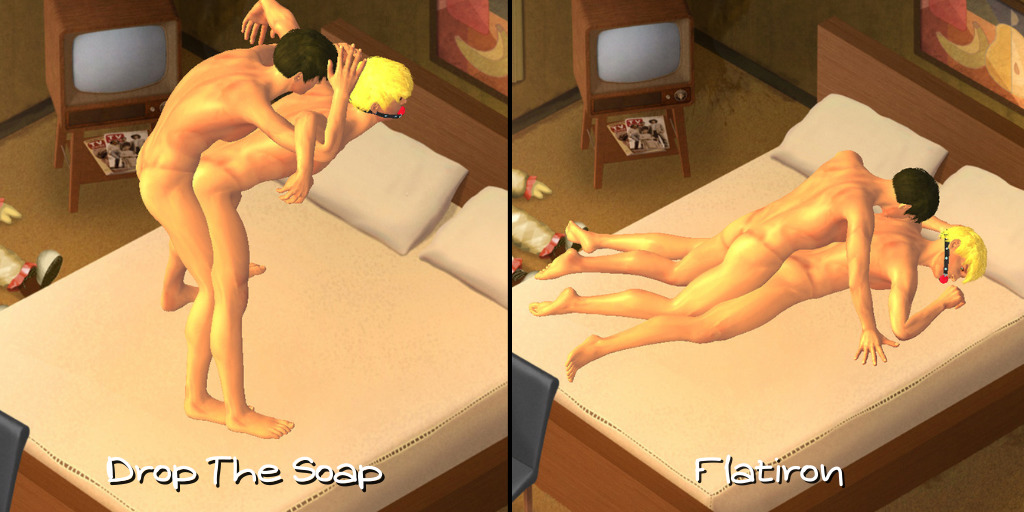 What does it take to throw a real gay party?  That's right! You need even more poses!
That's why we're having a sale on old gay poses with up to 50% off. Hurry up and buy them in our store.
We are waiting for you in the game.
Yareel3D is a communication platform for sex or really open-minded people.